New Providence - Police Officer
This job is currently closed. Please check our
Current Jobs
.
---
Job Announcement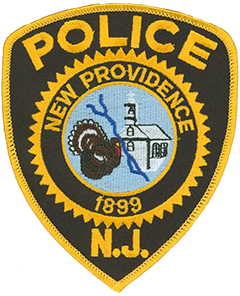 New Providence Police Department
Now Hiring
Police Officers

Responsibilities and Requirements for the Position of Police Officer
● Ability to regularly work in outside weather conditions exposed to heat, cold, wet or humid
conditions
● Work rotating shifts, nights, weekends and holidays
● Detain individuals, Disarm persons, restrain or subdue resisting suspects. Effectuate a full
physical custody arrest, forcibly if necessary, using handcuffs and other restraints
● Control Crowds
● Perform law enforcement and patrol functions, on foot or in a vehicle. Conduct preliminary
and follow-up criminal and non-criminal investigations as required
● Observe, record, recall and report incidents and information
● Mediate and De-Escalate disputes and confrontations with hostile and potentially violent
individuals
● Render first aid to sick or injured persons
● Conduct motor vehicle crash investigations, assist disabled motorists, Issue summonses and
direct traffic.
● Perform other duties as required by the Chief of Police
Qualifications
● Shall be a citizen of the United States
● Resident of the State of New Jersey at the time of appointment
● The applicant must be sound in mind and body
● The applicant must be able to read, write and speak the English language well and
intelligently
● The applicant must be of good moral character
● The applicant must not have been convicted of any crime involving moral turpitude which will
be prejudicial to the morale of the Department
● The applicant shall not be less than 18 years of age
● Possess a valid driver's license
● If offered conditional employment, applicant must be able to pass a psychological exam,
medical exam and drug screening
● Preference given to applicants that posses a PTC certification, currently attending a Basic
Police Officer course or the applicant is a waiver eligible SLEO II
To Apply: www.Newprov.org/police
Please direct questions regarding this position to hiring@nppolice.org
Jobs close at 11:59 PM (Eastern) on the deadline date specified, or when the position capacity has been met, or unless otherwise specified in the announcement. If the deadline date is not specified in the announcement, the agency has sole discretion on setting the deadline and jobs may close without notice. It is the applicant's responsibility to thoroughly read and understand the deadline requirements and capacity limits as outlined by the agency.

Applicants are responsible for checking their email and logging into their PoliceApp, PublicSafetyApp, FireFighterApp or EmployementApp account to monitor for emails, scheduling and process updates.