Walton County Sheriff's Office - Mobile Integrated Healthcare Provider
This job is currently closed. Please check our
Current Jobs
.
---
Job Announcement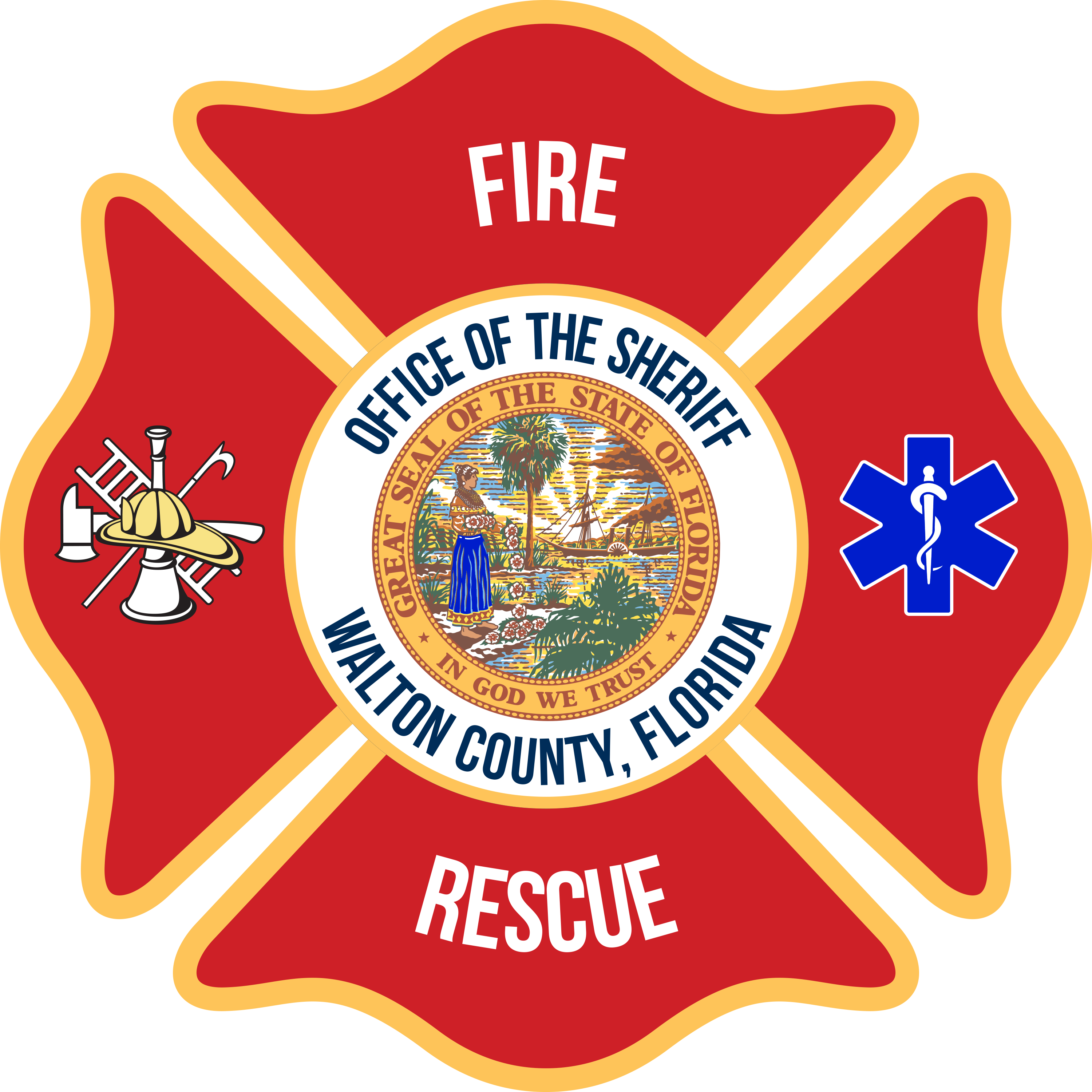 General Statement of Job
Under the direction of the Division Chief of EMS, the Mobile Integrated Healthcare Provider shall provide integrated health services, extend access to health services in the underserved and general populations, perform technical work in the provision of basic medical care under the direction of a physician, by written protocol or direct communication.
---
Minimum Qualifications
Active Florida licensed practical nurse, registered nurse, or paramedic license.
Cardiopulmonary Resuscitation (CPR) for Healthcare Professionals.
Advanced Cardiovascular Life Support (ACLS).
A valid driver's license.
Able to obtain and complete a community paramedic certification within 2 years.
16-hour Emergency Vehicle Operators (EVOC) Course, or completion in 1 year.
Must have working knowledge of all rules, regulations and information that is necessary for successful job performance.
Must have the ability to exercise sound judgment and prepare clear and concise reports.
---
Pay Ranges
LPN - $46,109 to $50,908 Annually (Based on Experience)
RN - $51,257 to $56,592 Annually (Based on Experience)
Paramedic - $52,641 to $58,120 Annually (Based on Experience)
---
Essential Job Functions
This list of functions, duties, responsibilities, skills, and physical abilities is not intended to be all-inclusive, and the employer reserves the right to assign additional functions and responsibilities as deemed necessary:
Performs highly responsible duties serving as an advisor to the Division Chief of EMS regarding the Mobile Integrated Health program and other clinical needs of the agency.
Assists the Division Chief of EMS in developing annual operational goals and objectives and recommending equipment purchases.
Develop, analyze, and implement budgets, grants, policies, procedures, plans and programs to address health care gaps existing within Walton County.
Assist the Division Chief of EMS in maintaining an effective system of records and reports for the Mobile Integrated Health program and other clinical aspects. Provides annual appraisals on those program activities.
Develop and maintain relationships with acute and long-term care providers.
Assists the Division Chief of EMS with routine community needs assessments and adjusts the service delivery model of the Mobile Integrated Health program.
Meets with both internal and external stakeholders on a routine basis for all programs managed to determine the effectiveness of our current service delivery model.
Establishes and maintains the highest level of customer service by providing a positive working relationship with all stakeholders.
Functions as an LPN, RN, or Paramedic as directed by Medical Director approved Medical Protocols.
Abides by all laws and regulations regarding storage and handling medications and generating reports.
Participates in training and mentoring of new employees as needed.
Responds to non-emergency calls as required by Sheriff's Office General Orders.
Performs necessary rescue work in accordance with established protocols for Basic Life Support.
Participates in a continuous training program to improve competence in medical technical work, apparatus service, and operation.
Studies street and road patterns and networks of the County in order that future runs may be made with minimum difficulty and delay.
Adheres to work schedule and attendance requirements.
Performs other duties as necessary and required.
---
Required Knowledge, Skills, and Abilities
Tasks involve the intermittent performance of extremely physically demanding work, typically involving some combination of reaching, bending, stooping, kneeling, crouching, running, climbing, and that may involve the lifting, carrying, pushing, and/or pulling of extremely heavy objects (150+ pounds), such as in the event of rescuing or transporting a victim/patient in the performance of rescue operations.
Considerable knowledge of basic, ACLS, PALS, and advanced medical procedures and techniques.
Considerable knowledge of the principles, practices, and emerging trends of modern MIH/CP programs.
Considerable knowledge of modern medical technology, computer operating systems, and software applications.
Considerable knowledge of equipment and supplies employed in the medical care of patients.
Considerable knowledge of extrication, movement of patients, rescue techniques, transportation, and psychological needs of a patient.
Working knowledge of County geography and of the location of roads and streets within the County.
Working knowledge of radio communication equipment.
Skills in diagnosing a victim's condition and applying appropriate medical care.
Ability to respond quickly and calmly to emergency situations.
Ability to safely drive agency apparatus under emergency conditions.
Ability to understand and follow oral and written instructions.
Ability to prepare and maintain accurate records and reports.
Ability to lift substantial weight.
Ability to deal tactfully, courteously, and firmly with the general public.
Ability to effectively establish and maintain working relationships as necessitated by work assignments.
Ability to establish and maintain effective working relationships with other employees and volunteers, supervisors, other Chiefs, and the public.
Ability to remain clear-headed and diplomatic in stressful situations.
Ability to provide effective written and verbal communications to supervisors.
Ability to maintain high morale and discipline throughout the department.
Ability to be decisive in work setting, a skillful problem solver, a demonstrated team player.
---
Walton County Sheriff's Office is an Equal Opportunity Employer. In compliance with the Americans with Disabilities Act, the Walton County Sheriff's Office will provide reasonable accommodations to qualified individuals with disabilities and encourages both prospective and current employees to discuss potential accommodations with the employer. Veterans are encouraged to apply. Pursuant to applicable state and federal law, preference and priority shall be given to certain service members and veterans (including spouses and family members of such service members and veterans), and certain service members may be eligible for waiver of post-secondary educational requirements as provided in Chapter 295, Florida Statutes.
Please direct questions regarding this position to work@waltonso.org
Jobs close at 11:59 PM (Eastern) on the deadline date specified, or when the position capacity has been met, or unless otherwise specified in the announcement. If the deadline date is not specified in the announcement, the agency has sole discretion on setting the deadline and jobs may close without notice. It is the applicant's responsibility to thoroughly read and understand the deadline requirements and capacity limits as outlined by the agency.

Applicants are responsible for checking their email and logging into their PoliceApp, PublicSafetyApp, FireFighterApp or EmployementApp account to monitor for emails, scheduling and process updates.