City of Cranston Deparment - Firefighter
This job is currently closed. Please check our
Current Jobs
.
---
Job Announcement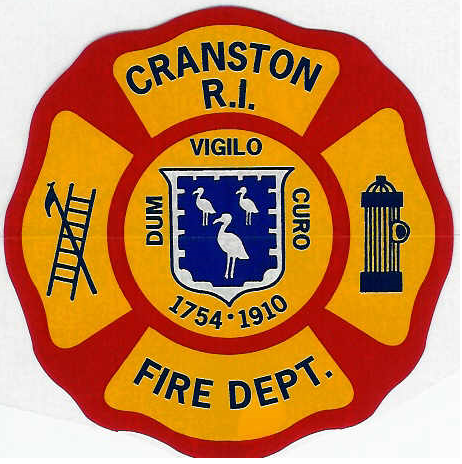 Cranston Fire Department
Now Hiring
Firefighters
CITY OF CRANSTON DEPARTMENT OF PERSONNEL ANNOUNCES AN OPEN COMPETITIVE CIVIL SERVICE EXAMINATION For FIREFIGHTER
QUALIFICATIONS TO APPLY:

A United States citizen.
Must be a high school graduate (will accept a high school equivalency diploma).
Age: Must be a minimum of 18 years of age by September 22, 2023
Weight proportionate to height and mechanical aptitude desired
Able to read, write, and speak the English language with familiarity of other languages
Copy of high school or equivalency diploma must be submitted with application.
Copy of valid driver's license must be submitted with application.
Job description/General Duties
Firefighters are primarily responsible for responding to fires, accidents and other incidents where risks are posed to life and property. The main duties of a firefighter are to protect the public in emergency situations. Firefighters respond to a wide variety of calls including motor vehicle accidents, chemical spills, flooding, water rescue, general rescue as well as fires. Duties include firefighting work in combating, extinguishing and preventing fires, maintaining firefighting equipment, apparatus, and quarters, and performing duties in the rescue division. Employees may be assigned to the following divisions: fire alarm, fire prevention, maintenance, rescue and training.
Hiring Process
Firefighter Physical Performance Assessment – Applicants are required to provide either an October 2022 ,April 2023 or October 2023 passing certificate from the Rhode Island Association of Fire Chiefs at www.rifirechiefs.com at time of appointment or submit with application.

The City of Cranston examination process shall consist of the following:
1. Job related written aptitude test. If you do not receive a passing grade of 70 or above on the written aptitude test you will be eliminated from further participation this recruitment.
2. Swim test, aerial ladder climb, and test for claustrophobia.

These tests will be scheduled by the City of Cranston for applicants who successfully complete the written aptitude test. These tests will be scored on a Pass/Fail basis.

3. A Rhode Island EMT-B(Basic) license is required at the time of appointment
4. Must obtain RI EMT cardiac License within 12 months of appointment

5. Candidates certified to fill vacancies must first pass a physical examination, psychological examination, and a Criminal background check.

All applicants passing all of these tests will be placed on the Civil Service eligibility list. Candidates will be placed on the eligibility register according to their final grade. This list will be used to fill all future vacancies according to Civil Service Rules and Regulations. The list will be active for two years. It may be extended one year upon recommendation of the Personnel Director and approval by the Mayor.


PREFERENCE:

Honorably discharged active duty veterans who have received a passing grade on the written aptitude test shall have five (5) points added to their final grade and disabled active duty veterans shall have ten (10) points added to their final grade. In order to receive credit for veterans' preference, an honorably discharged active duty war veteran must furnish DD 214 when filing application. A disabled, active duty war veteran must submit proof that he/she has been classified as "disabled" by the Veterans' Administration. Applicant must furnish DD 214 and proof of disability when filing the application and must describe the disability.

VETERAN DATES for active duty war veterans are as follows:

December 7, 1941 to December 31, 1946
June 27, 1950 to January 31, 1955
July 1, 1958 to January 1, 1959
August 5, 1964 to May 7, 1975
August 20, 1982 to December 31, 1987
December 20, 1989 to January 31, 1990
August 2, 1990 to May 1, 1994
September 18, 2001 – A period to be prescribed by law, an Act of Congress or Presidential Proclamation
October 16, 2002 – A Period to be prescribed by law, Act of Congress or Presidential Proclamation
This definition shall be further defined as "any person who honorably served in the armed forces in any conflict or undeclared war for which a campaign ribbon or expeditionary medal was earned and who was honorably discharged from the service."
If you have been honorably discharged from active duty in Iraq, please submit a copy of the DD214, The City will determine if your status allows you Veterans points for your service.
• All candidates must obtain their EMT-C license prior to the completion of their one year probationary year. Those who do not have their EMT-C prior to the academy will be enrolled in an EMT-C program during the academy. In the event the candidate fails the academy EMT-C licensing they will need to obtain it on their own prior to the end of probation.

• The website to obtain information for the Physical Performance Assessment is
www.rifirechiefs.com.

• There are no make-up dates for any of the City of Cranston exams. Failure to appear will result in automatic failure and elimination from the recruitment. Please be on time.

• You will receive notice through email of all test dates and your final score and placement on the civil service eligibility list. Please do not call us requesting this information.


• It is your responsibility to notify us of any changes in your address and phone number. You need to call 401-780-3205 or 401-780-3207 to report any changes.

• Once the civil service eligibility list is established it will remain in effect for a period of two (2) years. It may be extended up to one year upon recommendation of the Director Personnel and approval by the Mayor.

CRANSTON FIRE DEPARTMENT
PHYSICAL ABILITY TEST
AERIAL LADDER CLIMB

Climb a 75-foot aerial ladder set at an angle of 65 to 70 degrees.
Starting at the turntable, the candidate will climb one rung at a time, nonstop to the top rung, snap in* and proceed back down the ladder to the turntable. A safety rope will be attached to each candidate.
*This procedure will be explained at the time of the test.


JOB RELATEDNESS:
Firefighters and rescue personnel are required to work in high places on many types of ladders and on rooftops. Although the technique of climbing ladders will be taught in training, an inherent fear of heights is detrimental to the safety of the rescuer and the victim.

TEST FOR CLAUSTROPHOBIA

The candidate, while wearing a darkened Self-contained Breathing Apparatus (SCBA) mask will be required to proceed, without lengthy delay, through a narrow dark passageway.

JOB RELATEDNESS: Firefighters are often required to work in limited, poor visibility areas in order to rescue victims or locate the source of the fire.
SUGGESTION: Knee pads or shin guards may be worn but will not be provided.

SWIM TEST

Candidates are required to swim 50 yards without stopping or touching the bottom of the pool. Candidates are not permitted to use any form of a backstroke while performing this test.

Candidates unable to complete these events will be disqualified.
NOTE

Each candidate must pass all portions of the physical ability test in order to complete the testing process. Each candidate will be required to sign a statement which releases the City of Cranston from any claim resulting from injuries or accidents sustained during the ability test. The sole responsibility for taking this test results with the candidate.
Please direct questions regarding this position to firechief@cranstonfireri.gov
Jobs close at 11:59 PM (Eastern) on the deadline date specified, or when the position capacity has been met, or unless otherwise specified in the announcement. If the deadline date is not specified in the announcement, the agency has sole discretion on setting the deadline and jobs may close without notice. It is the applicant's responsibility to thoroughly read and understand the deadline requirements and capacity limits as outlined by the agency.

Applicants are responsible for checking their email and logging into their PoliceApp, PublicSafetyApp, FireFighterApp or EmployementApp account to monitor for emails, scheduling and process updates.