Portsmouth - IT Administrator Technologies Support
This job is currently closed. Please check our
Current Jobs
.
---
Job Announcement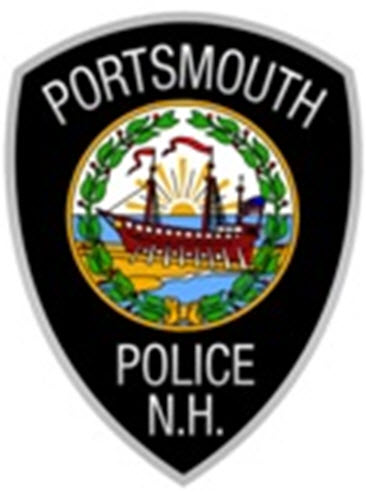 PORTSMOUTH, NEW HAMPSHIRE POLICE DEPARTMENT
JOB DESCRIPTION
IT ADMINISTRATOR TECHNOLOGIES SUPPORT (ITAS)
Standard Workweek: 40 hours
NATURE OF WORK
The purpose of this position is to provide technical support for the Portsmouth Police Department's information and communication systems.
Technical support services include regular maintenance and upkeep of computers and servers (physical and virtual), computer-related equipment, software, and the local area network.
SUPERVISION RECEIVED
Works under the general supervision of the Lieutenant of Strategic Services. Work is performed independently within established laws, policies, and regulations and is reviewed through personnel conferences and reports.
EXAMPLES OF ESSENTIAL JOB FUNCTIONS
1. Works with the Information Technology Administrator to ensure that all computers, servers, access controls, internal video management, voice communications, data backups and networks are functioning.
2. Helps troubleshoot hardware, software and network problems encountered within various offices throughout the department.
3. Helps to identify and resolve all hardware and software technical problems that impact production services. Keeps affected clients informed as to the status of the problem until resolution. May require after-hours or weekend work.
4. Coordinates repair and regular maintenance of computer equipment.
5. Establishes scheduled maintenance programs for laptops installed in police cruisers.
6. Assists the Information Technology Administrator in the installation, upgrade and regular maintenance of all computer-related equipment and software.
7. Assists various offices in responding to requests for support including but not limited to: providing assistance and training with law enforcement software, providing assistance and training with the mobile computer systems.
8. Assists the IT Administrator with researching new technology and equipment as well as locating federal, state and local funding resources.
9. Work with vendors to resolve issues when required.
10. Perform other duties as assigned by the Chief of Police or designee.
QUALIFICATIONS
GENERAL KNOWLEDGE: Knowledge of English oral and written, including spelling, grammar and punctuation; and a working knowledge of information systems and the uses of automation by municipalities or businesses.
TECHNICAL KNOWLEDGE: Knowledge of Personal Computers including regular system maintenance; installation of peripheral devices; familiarity with networks and their infrastructure including servers, switches and firewalls/VPN; data backups, ability to learn various public safety software applications, it's functions, features, screens and manage software maintenance; familiarity with Windows Operating Systems; ability to do basic network/connectivity troubleshooting, including general familiarity with Windows Active Directory/NTFS Permissions, DNS, DHCP, as well as various 3 rd party general computing applications.
ABILITIES: Must have strong troubleshooting skills to diagnose and recommend repairs to computer- based equipment; the ability to work independently with personal initiative; establish and maintain effective and cooperative relations with the public and coworkers; communicate clearly both orally and in writing; maintain confidentiality of all data; type and transcribe as needed at a speed necessary for successful job performance; operate, use and understand contemporary office equipment including hardware, software and peripheral devices; be willing to attend additional training as necessary.
MINIMUM QUALIFICATIONS
Associate's Degree or related field and a minimum of two years' experience in a related position; OR any equivalent combination of education and experience which demonstrates possession of the required knowledge, skills and abilities.
EOE/AA
Please direct questions regarding this position to tbarrett@cityofportsmouth.com
Jobs close at 11:59 PM (Eastern) on the deadline date specified, or when the position capacity has been met, or unless otherwise specified in the announcement. If the deadline date is not specified in the announcement, the agency has sole discretion on setting the deadline and jobs may close without notice. It is the applicant's responsibility to thoroughly read and understand the deadline requirements and capacity limits as outlined by the agency.
×
Get Real-Time Job Alerts!
Join our mailing list to receive up-to-the-minute job alerts, exam notifications and more: