Coventry Fire District - Firefighter/EMT
This job is currently closed. Please check our
Current Jobs
.
---
Job Announcement

COVENTRY FIRE DISTRICT
NOW HIRING
FIRE FIGHTER/EMT
Fire Fighter/EMT - $44,389 - $56,128 (as of September 2019 - 42 hours average/wk) Perform skilled firefighting work in combating, extinguishing, and preventing fires; in rendering medical assistance at medical and other emergency scenes; and in operating and maintaining Fire Department equipment, apparatus, and work environment.

Application Period: Tuesday, October 1, 2019 through Friday, October 31, 2019
Application Deadline: October 31, 2019 by 11:59 PM EST
MINIMUM REQUIREMENTS TO APPLY:
• Must be at least 21 years of age by October 31, 2019.
• Must be a United States Citizen, and furnish a birth certificate.
• Must possess and furnish a copy of valid driver's license.
• Must possess a High School Diploma or General Education Diploma (GED).
• Successful completion of the Rhode Island Association of Fire Chiefs Physical Performance Assessment (PPA) by October 31, 2019. (October 2018, April 2019 certifications will be accepted).
• EMT - Basic to apply, Must be a licensed Rhode Island Emergency Medical Technician CARDIAC or Paramedic Certification at time of job offer.
• Paramedic Preferred (worth 2 points on exam)
• NFPA 1001 level 1 and level 2 Preferred (worth 4 points on exam score for both)
EXAMINATION WEIGHT
• 55% Written
• 45% Oral
The minimum passing score required on both examinations shall be 70 points.
*Coventry Fire District reserves the right to reject any and all applicants*

The Coventry Fire District does not discriminate on the basis of race, color, national origin, sex, religion, age or
disability in employment or the provision of services.
ADA/EEO/AA EMPLOYER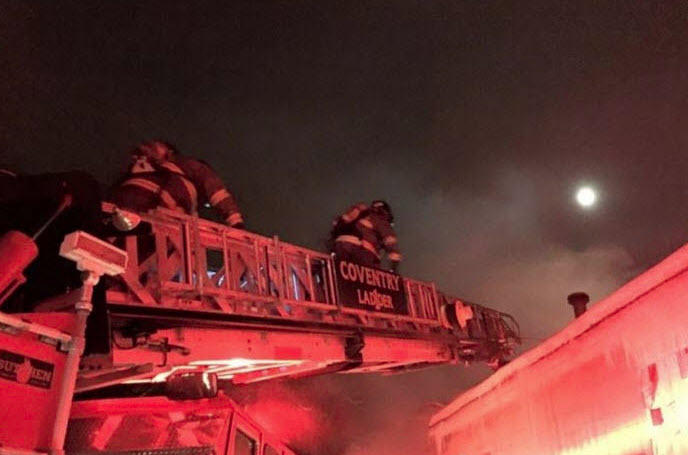 Please direct questions regarding this position to info@coventryfiredistrict.org
Jobs close at 11:59 PM (Eastern) on the deadline date specified, or when the position capacity has been met, or unless otherwise specified in the announcement. If the deadline date is not specified in the announcement, the agency has sole discretion on setting the deadline and jobs may close without notice. It is the applicant's responsibility to thoroughly read and understand the deadline requirements and capacity limits as outlined by the agency.
×
Get Real-Time Job Alerts!
Join our mailing list to receive up-to-the-minute job alerts, exam notifications and more: