Demo Municipality - Adminstrative Assistant
This job is currently closed. Please check our
Current Jobs
.
Job Overview

| | |
| --- | --- |
| Department | Demo Municipality |
| Type | Administrative |
| Job Title | Adminstrative Assistant |
| Salary | $48,450-$55,485 |
| Deadline | 12/31/2020 11:59 PM Eastern |
| Registration Fee | $20.00 |
| Location | Meriden, CT |
---
Job Announcement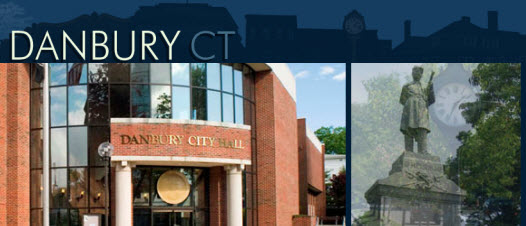 CITY OF DANBURY
Now Hiring
Administrative Assistant
SALARY: $26.17-27.54/Hour
Applications will be accepted starting Monday October 3, 2016 no earlier than 8:30 am
Application Deadline is Monday October 24, 2016 no later than 6:00pm
The City of Danbury is currently seeking a Secretary. This position is required to provide highly responsible administrative and clerical duties in support of land use commissions as assigned by the Director of Planning and Zoning.
Please carefully read this entire important announcement
The City of Danbury will not discriminate against any applicant on the basis of sex, race, color, sexual orientation, genetic information, marital status, pregnancy, childbirth or related conditions, national origin, ancestry, age, veteran status, or disability, except where it is a bona fide occupational qualification. We encourage African Americans, women, Hispanics, and other minorities who meet the minimum qualifications to apply.
The following information is only a general description of the recruitment and hiring process and is not all-inclusive. Please note that any and/or all of the components of this process may be changed by the City of Danbury with or without notice. Additionally, the City of Danbury reserves the right to modify the order sequence of testing as may be appropriate.


GENERAL STATEMENT OF DUTIES:
Statement of Duties: The employee is required to provide highly responsible administrative and clerical duties in support of land use commissions as assigned by the Director of Planning and Zoning. Employee is required to perform all similar or related duties.
Supervision Required: Employee works under the general supervision of the Director of Planning. The employee is familiar with the work routine and uses initiative in carrying out recurring assignments independently with specific instruction. The supervisor provides additional, specific instruction for new, difficult or unusual assignments, including suggested work methods. The employee is expected to recognize instances which are out of the ordinary and which do not fall within existing instructions; in such cases, the employee is expected to seek advice and further instructions. Reviews and checks of the employee's work are applied to an extent sufficient to keep the supervisor aware of progress, and to insure that completed work and methods used are technically accurate and that instructions are being followed.
Supervisory Responsibility: Employee is not regularly required to supervise any full-time employees.
Confidentiality: The employee has regular access to confidential information of the department such as law suits, and department records.
Accountability: Consequences of errors or poor judgment may include missed deadlines, adverse public relations, legal repercussions, jeopardized programs, and/or monetary loss.
Judgment: Numerous statutory requirements, standardized practices, procedures, or general instructions govern the work and in some cases, may require additional interpretation. Judgment is needed to locate, select and apply the most pertinent practice, procedure, regulation or guideline.
Complexity: The work consists of the practical application of a variety of concepts, practices and specialized techniques relating to the processing of land use applications and administrative requirements associated therewith. Assignments typically involve evaluation and interpretation of factors, conditions or unusual circumstances; inspecting, testing or evaluating compliance with established statutory regulations, standards or criteria; gathering, analyzing and evaluating facts or data using specialized fact finding techniques; or determining the methods to accomplish the work.
Work Environment: The work environment includes work in a municipal office setting subject to frequent interruptions. Noise or physical surroundings may be distracting, but conditions are generally not unpleasant. Employee is required to work beyond normal business hoursin order to attend evening meetings as assigned.
Nature and Purpose of Relationships: Relationships are primarily with co-workers, department employees, and the public involving frequent explanation, discussion or interpretation of practices, procedures, regulations or guidelines in order to render service, plan or coordinate work efforts, or resolve operating problems. Other regular contacts are with service recipients and employees of outside organizations. Extraordinary courtesy, tact and diplomacy may be required to resolve complaints or deal with uncooperative persons.
Occupational Risk: Duties generally do not present occupational risks to the employee.
Essential Functions:
The essential functions or duties listed below are intended only as illustrations of the various type of work that may be performed. The omission of specific statements of duties does not exclude them from the position if the work is similar, related, or a logical assignment to the position.
Performs a range of clerical and administrative support services including but not limited to the preparation of correspondence, response to FOI requests, reports and other official department documents, distribution of incoming department mail, filing of department records, photocopying, faxing , preparing and processing invoices, purchase requisition, and justification forms; proof reading materials and correcting grammar, spelling, or word usage.

Receives and screens contact from the public via telephone, in-person, or email and refers inquiries to the appropriate department staff.

Accepts and processes applications and associated fees for zoning variances and applications for EIC including the posting of legal notices and meeting agendas in accordance with established time frames for Board meetings and public hearings.

Prepares and distributes meeting schedules and agendas as well as meeting minutes and posts same and commission decisions to the public on the City's web site and elsewhere as may be legally required. Distributes said documents to City staff, Commissioners and the local media.

As administrative staff to land use commissions, assists Commission members with administrative and procedural requirements associated with processing of land use application in accordance with applicable statutes.

Prepares verbatim transcripts and returns of record as requested in accordance with State FOI requirements.

Establishes and maintains Commission files and records.

Required Minimum Qualifications:

Education and Experience: Must have a High School Diploma or equivalent and three to five (3-5) years of experience in customer service and clerical work; or any equivalent combination of education, training and experience which provides the required knowledge, skills and abilities to perform the essential functions of the job in the sole determination of the City.

Special Requirements: Attendance at assigned land use commission meetings is required.

Knowledge, Abilities and Skills Required:

Knowledge: Knowledge of local, state and federal laws or statutes pertaining to municipal planning, zoning, and environmental protection, department rules, regulations, and operating procedures. Knowledge of Microsoft office software including word processing Word, database management, and spread sheet applications Excel as well as modern office equipment; knowledge of the Internet in support of department operations.

Abilities: Ability to interact appropriately with the public in response to inquiries and requests, for information. Ability to access the Internet to obtain information in support of department operations. Ability to multi-task; ability to work independently, attention to detail, and assume responsibility, take initiative and maintain confidential information. Ability to proof read documents for accuracy. Must be organized.

Skills: Proficient written and oral communication skills. Proficient data processing, business mathematics, and organization skills. Proficient customer service skills.

Physical and Mental Requirements:

The physical demands described here are representative of those that must be met by an employee to successfully perform the essential functions of this job. Reasonable accommodations may be made to enable individuals with disabilities to perform the position's essential functions.

Physical Skills: Some physical demands are required to perform the work. Work effort principally involves sitting to perform work tasks, with intermittent periods of stooping, walking, and standing. The employee is required to frequently lift objects such as books and office equipment.

Motor Skills: Duties are largely mental rather than physical; duties require the application of basic motor skills in order to perform activities such as moving objects, operating a personal computer and/or most other office equipment, keyboarding and/or word processing, filing, and sorting of papers.

Visual Skills: The employee is required to constantly read documents and computer screen for general understanding and routinely for analytical purposes. The employee is rarely required to determine color differences.

2. Application Submission:

Applications are available at the Human Resources Dept., 155 Deer Hill Ave., Danbury, CT 06810 or at www.danbury-ct.gov. Qualified applicants must submit a completed original application with three copies and a $10 fee* to Human Resources no later than 6:00 pm, Monday, October 24, 2016. EEO/M/F/D/V

*Application Fee waiver: A filing fee is not charged if you are receiving public assistance from the State of Connecticut, or if an applicant's income falls below the federal poverty levels. A written request for a waiver must be made to the Civil Service Commission prior to the application closing date, 155 Deer Hill Avenue, Danbury, CT, 06810. To have the fee waived, you must submit either a copy of your current benefit card (State of Connecticut Department of Social Services identification card) or your W-2 Statement of Earnings for the year. You must indicate your Social Security Number and/or Examination Number (if applicable) on the front of the benefit card copy or on the copy of your W-2 Statement of Earnings.

The application must be completed in its entirety. Omissions, false, misleading or inaccurate information will result in rejection of the application.

It is recommended that applicants do not wait until the last day to submit the application. Applications should be completed as soon as possible after publication of the announcement for examination.

Please contact the Human Resources/Civil Service Department at (203) 797-4598 or humanresources@danbury-ct.gov if you need assistance or if you have any general questions.

3. Application Review

The Civil Service Commission is responsible for reviewing the applications to determine if they are complete and meet the minimum requirements for the position. The Commission will review all the applications for the position during their monthly meeting following the closing date of the position.

If an application is accepted by the Civil Service Commission, then the applicant will be notified in writing and will be informed of the next step in the process. If the Commission does not accept an application, the applicant will also be notified in writing.

4. Testing

Once an application is accepted by the Civil Service Commission, the applicant will be notified in writing of the next steps in the testing process. Each test phase named below is listed in the order in which they occur. Each test phase must be passed with a "70" in order to continue to the next level of the selection process.

It is the applicant's responsibility to adhere to the City's testing schedule. Unless otherwise stated, there will be no make-up examinations or alternative examination dates.

If an applicant fails the test phase listed below, the applicant will be immediately eliminated from consideration for this hiring process.

The Written Examination (100% of the final score)

Test Date: Monday November 14, 2016

Location: Hatters Park Banquet Hall

7 East Hayestown Road

Danbury, CT 06811


(Unless otherwise notified, applicants are not permitted to bring and/or use calculators, electronic devices, books or other reference materials during the examinations).

Reasonable Accommodations in the testing process:

All requests for reasonable accommodations in the testing process along with medical documentation establishing the need for the accommodation must be submitted to the City of Danbury Human Resources Department no later than the closing date of applications.

5. The Eligibility List

A passing score of "70" on the above test will place an applicant on the Secretary Eligibility List in rank order. The rank on this list is established according to the score on the written exam according to the percentage as indicated above plus any additional applicable veterans points awarded. The resulting list is then certified by the Civil Service Commission and will be used to fill vacancies as they occur, as per Civil Service Rules. If the list is not exhausted, it remains in effect for one year. However, the Commission can decide to extend an eligibility list for one additional year.

Participation in the testing and recruitment process and/or placement on an eligibility list does not guarantee a continuance in the remainder of the hiring process nor does it imply or constitute an offer of employment.

6. Additional Testing Requirements

Once the eligibility list is certified, depending on the number of vacancies, candidates with the highest ranking on the list will be interviewed by a panel of City Officials. As future positions become available, applicants are interviewed from this list based on their ranking for as long as the list is active.

Those candidates selected through the panel interview will continue in the selection process by participating in an additional series of testing which may include but is not limited to background checks, drug screens, medical physical, etc. Once again, each test phase must be passed in order to continue to the next level of the testing process. If any one of the test phases is not passed, the candidate will be immediately eliminated from consideration for this hiring process and subsequently removed from the eligibility list.
Jobs close at 11:59 PM (Eastern) on the deadline date specified, or when the position capacity has been met, or unless otherwise specified in the announcement. If the deadline date is not specified in the announcement, the agency has sole discretion on setting the deadline and jobs may close without notice. It is the applicant's responsibility to thoroughly read and understand the deadline requirements and capacity limits as outlined by the agency.
×
Get Real-Time Job Alerts!
Join our mailing list to receive up-to-the-minute job alerts, exam notifications and more: