Egg Harbor Township Police Department

Chief
Fred Spano
Address
3515 Bargaintown Road
Egg Harbor Township NJ 08234
Phone
(609) 927-5200
Website
http://www.ehtpd.com/
---
Current Openings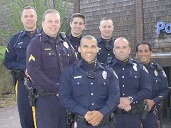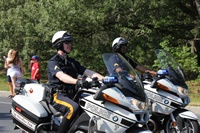 MOTTO
Responsibility - Authority - Accountability
MISSION STATEMENT
We, the members of the Egg Harbor Township Police Department, are committed to providing the highest quality of policing services by empowering our members to accomplish organizational goals in a manner accepted and endorsed by the community we serve and protect.
VISION
We will be the model of an innovative, community-oriented police department. We are committed to excellence in our delivery of comprehensive law enforcement services with a focus on reducing crime, apprehending those who commit crime and sustaining a high quality of life in a manner of transparency and accountability. We continually strive to develop the skills of our members, and to efficiently and effectively manage our resources through proven best practices.
VALUES
Partnership
We are committed to working in partnership with the community and each other to resolve issues which impact public safety.
Respect
We are committed to respecting individual rights, human dignity, and the value of all members of the community and the department.
Integrity
We are committed to nurturing the public trust by holding ourselves accountable to the highest standards of professionalism and ethics.
Dedication
We are committed to providing the highest quality of professional law enforcement service to the community with the goal of enhancing the quality of life within Egg Harbor Township.
Empowerment
We are committed to empowering our members and the community to resolve problems by creating an environment that encourages solutions that address the needs of the community.