Essex Fells - Entry Level Police Officer
This job is currently closed. Please check our
Current Jobs
.
---
Job Announcement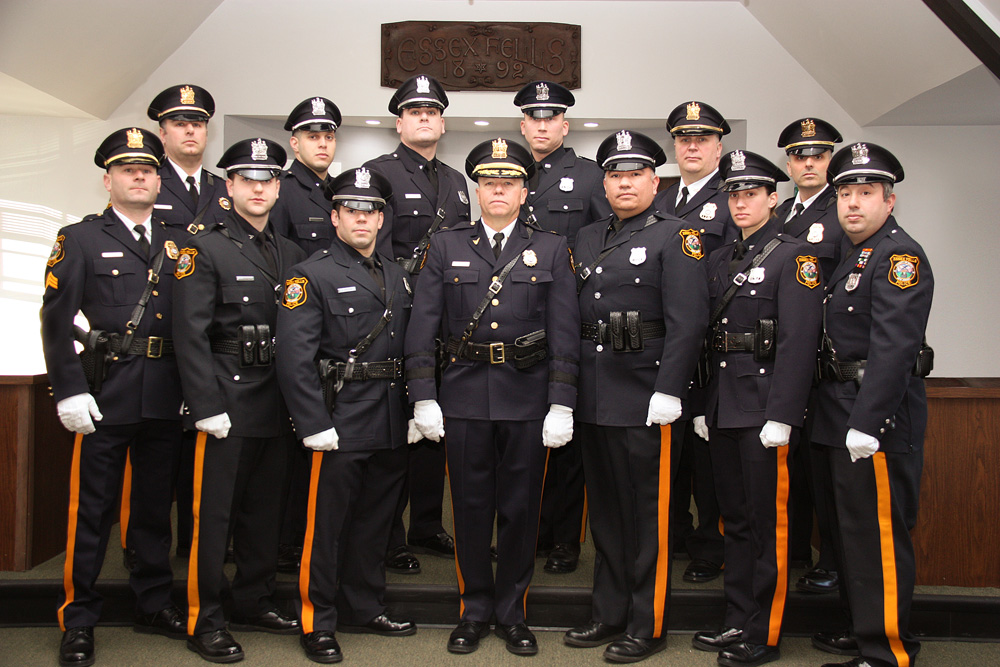 Essex Fells Police Department
Employment Opportunity
Position: Police Officer
Information – The Essex Fells Police Department consists of 13 full time officers patrolling a suburban area of 1.3 square miles, serving a population of 2,100 in western Essex County. The department is currently seeking one qualified candidate to fill a vacancy anticipated in July, 2020.
Benefits
Starting Salary of $44,566.28
Health Benefits
Enrollment in NJ PFRS (Pension fund)
80 Hours of vacation time during first year of service.
Applications available online at PoliceApp.com
Minimum Qualifications:
Must be a citizen of the United States.
Must be a resident of the State of NJ
Must possess a NJ Driver's license
Must have an Associate's Degree or have attained 60 college credits or have served 2 years in US military
Be between 18 and 35 years of age.
Be of good moral character.
Must be able to read, write and speak the English language.
Expectations:
Candidate will successfully complete a Basic Police Training course.
Candidate will be expected to purchase all uniforms and supplies to attend Academy.
Will work twelve hours shifts; days, nights, weekends, and holidays.
Be prepared to work outdoors, on foot, in any weather condition.
To follow orders and take direction.
Be able to work independently, at times, with minimal direction or supervision.
Maintain mental alertness and readiness to act, even during long periods of calm and inactivity.
Selection Criteria (for all qualified candidates):
Written Examination (min score of 80% to move onto physical agility portion)
Physical Agility Test (Pass/Fail)
Oral Interviews (Pass/Fail)
Background Investigation (Pass/Fail)
Medical Examination (Pass/Fail)
Psychological Examination (Pass/Fail)
Drug Testing Through Urinalysis (Pass/Fail)
*Top 10 Highest score of written test that pass the physical test will be invited back to oral interview(s)
*The selected applicant for the position will be chosen based off ALL phases of the above process with the written being 60% and the oral 40% of your final score.
Written Examination Notes & Instructions:
1. Application and testing fee is $100.00 Non Refundable
2. Deadline for applications is March 5th, 2020 11:59pm.
3. TEST LOCATION: Essex County Police Academy
4. TEST DATE & TIME: March 16th, 2020 6:00pm.
5. Have current government issued photo identification. No one will be admitted to the test without proper photo identification.
6. No electronic devices will be permitted into the testing facility. All cell phones and other handheld electronic devices should be secured in your vehicles.
7. You will need at least two #2 pencils.
Please direct questions regarding this position to dvolker@essexfellspd.org
Jobs close at 11:59 PM (Eastern) on the deadline date specified, or when the position capacity has been met, or unless otherwise specified in the announcement. If the deadline date is not specified in the announcement, the agency has sole discretion on setting the deadline and jobs may close without notice. It is the applicant's responsibility to thoroughly read and understand the deadline requirements and capacity limits as outlined by the agency.
×
Get Real-Time Job Alerts!
Join our mailing list to receive up-to-the-minute job alerts, exam notifications and more: