Excelsior Springs - Police Officer
---
Job Announcement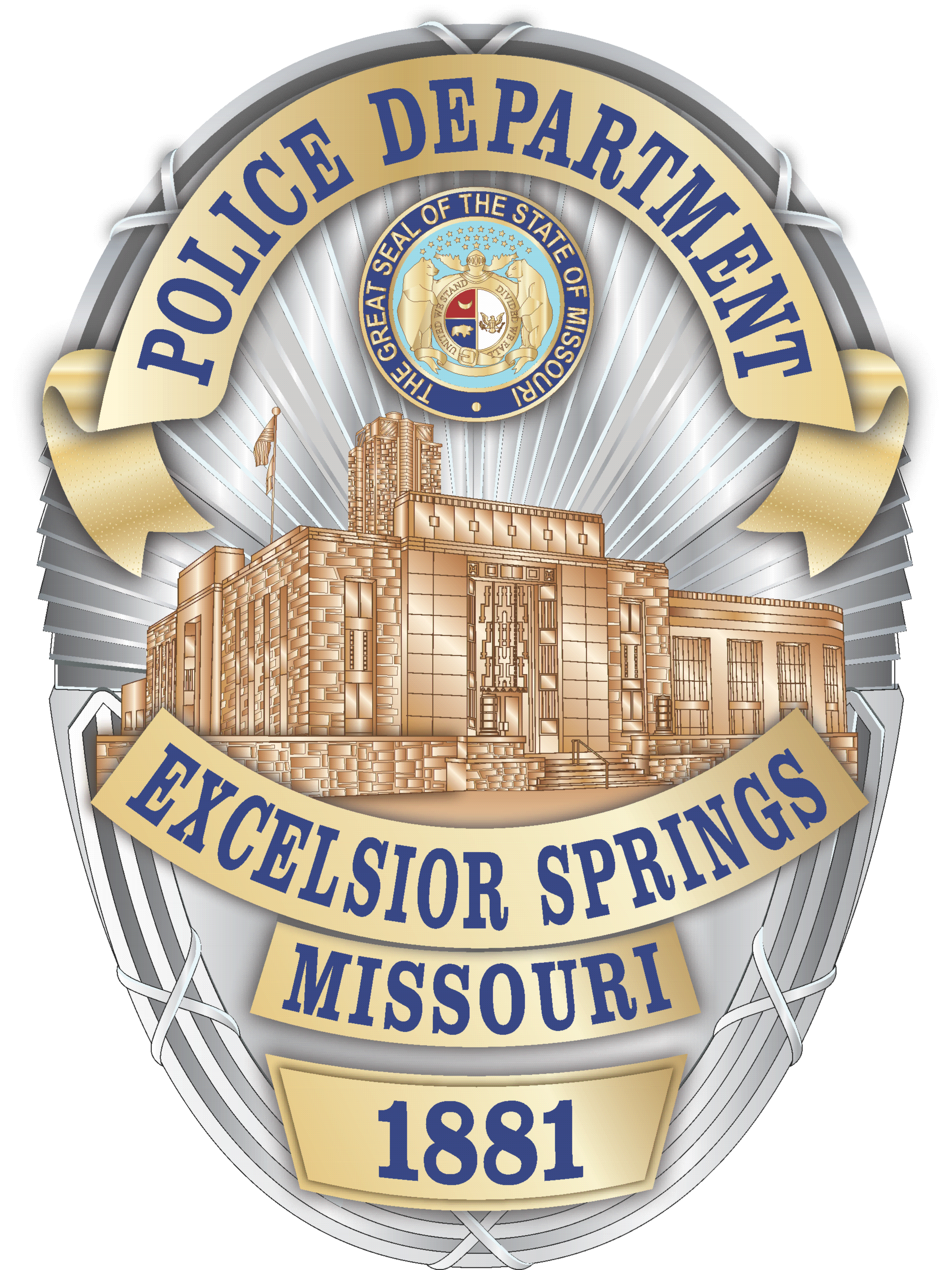 EXCELSIOR SPRINGS POLICE DEPARTMENT
IS NOW ACCEPTING APPLICATIONS FOR
POLICE OFFICERS
$4,000 hiring bonus agreement is available
GENERAL DUTIES
This is a responsible position in law enforcement involving the protection of life and property through the enforcement of laws and ordinances and performing other related work as required.
General duties involve responsibility for the protection of life and property, prevention of crime, apprehension of criminals, and the enforcement of laws and ordinances in a designated area on an assigned shift. Work includes the patrolling of assigned areas, enforcement of traffic regulations, accident and crime scene investigations, and special assignments. Work involves an element of personal independent judgment in meeting complex and emergency situations. Work assignments and instructions are received in general terms from a superior officer who reviews work methods and results through reports, observations, and discussions.
SALARY AND BENEFITS
The Excelsior Springs Police Department offers a starting annual base salary of $46,000 with excellent benefits, which includes ten (10) paid holidays, 12 hour shifts with alternating 3-day weekends, overtime pay, vacation pay, holiday pay, sick leave, life insurance, health, dental and vision insurance, and a pension plan. The City of Excelsior Springs supplies all of your police uniforms and equipment (including a duty weapon and an off-duty weapon), and uniform cleaning. A $4,000.00 hiring bonus with a signed employment agreement is available.
ABOUT THE CITY OF EXCELSIOR SPRINGS
The City of Excelsior Springs is a suburb of Kansas City that is in both Clay and Ray Counties, and has a population of over 11,500. Excelsior Springs is approximately 11 square miles in land area, and is home to the historic Elms Resort and Spa, a new $14 million community center, a progressive school district with excellent facilities, a large pasta manufacturing plant, a Walmart Supercenter, a new microbrewery restaurant, multiple wineries, and all three major US-based automobile dealerships.
The Excelsior Springs Police Department is authorized 24 full time police officer positions, which include administration, investigations, patrol and SRO staff. We have our own 9-1-1 PSAP, which dispatches for police, fire and ambulance.
MINIMUM QUALIFICATIONS
Must be 21 years of age and a U. S. citizen or lawfully authorized alien worker.
Must be able to pass a background check.
Ability to pass a physical exam and drug test.
Knowledge of Federal, State, and local laws.
Willingness to work shifts, holidays, weekends and be on call 24/7.
Missouri P.O.S.T certification, or currently enrolled in an approved academy.
HIRING PROCESS
The Excelsior Springs Police Department applicant screening process consists of the following steps:
Employment Application
Oral Board Interview
Personal History Questionnaire
Extensive Background Investigation
Truth-Verification Examination
Medical Examination
Psychological Examination
Drug Screening
The City of Excelsior Springs, MO is an Equal Opportunity Employer (EEO) and does not discriminate on the basis of age, sex, marital status, race, color, creed, mental or physical disability, religion, national origin, familial status, sexual orientation, gender identity, source of income, or any other status protected by local, state, or federal law, in the admission or access to, or employment in, its programs for activities. All interested parties are encouraged to apply!
Please direct questions regarding this position to rwarner@espolice.com
Jobs close at 11:59 PM (Eastern) on the deadline date specified, or when the position capacity has been met, or unless otherwise specified in the announcement. If the deadline date is not specified in the announcement, the agency has sole discretion on setting the deadline and jobs may close without notice. It is the applicant's responsibility to thoroughly read and understand the deadline requirements and capacity limits as outlined by the agency.

Applicants are responsible for checking their email and logging into their PoliceApp, PublicSafetyApp, FireFighterApp or EmployementApp account to monitor for emails, scheduling and process updates.
Login & Apply Now