Platte County Sheriff's Office - 9-1-1 COMMUNICATIONS OFFICER
---
Job Announcement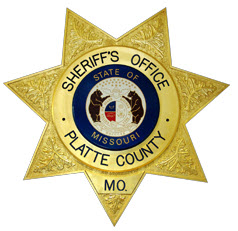 PLATTE COUNTY SHERIFF'S OFFICE
NOW HIRING


9-1-1 COMMUNICATIONS OFFICER
GENERAL DUTIES – 9-1-1 COMMUNICATIONS OFFICER
The Platte County Sheriff's Office operates a 9-1-1 PSAP in Platte City which provides dispatch services for 23 public service agencies serving Platte, Clay, Clinton, and Buchanan Counties. 9-1-1 Communications Officers are primarily responsible for answering emergency and non-emergency calls, operating two-way radio communications to answer questions and dispatch appropriate law enforcement, fire department and emergency medical department units/staff. 9-1-1 Communications Officers are also trained to provide Emergency Medical Dispatch (pre-arrival instructions) and coordinating first responders from multiple jurisdictions/agencies. This position uses computer-aided dispatch devices/programs for record keeping and management. No prior experience is necessary as this work follows established procedures with instruction/training being given upon initial employment.

An employee in this position regularly assists other personnel within the Sheriff's Office and other public service agencies/officers. Individuals in this position strive to accomplish the mission of the Platte County Sheriff's Office in each duty performed. Work is performed under general supervision within established policies and procedures; however, a high degree of independent judgment is regularly required.
SALARY AND BENEFITS
The Platte County Sheriff's Office offers a starting annual base salary of $46,000.28 with excellent benefits:
• Twelve (12) annual paid holidays
• Six (6) paid vacation days during your first twelve months, increases to Twelve (12) days after 12 months of service. Future increases as scheduled by years of service.
• Paid Overtime
• Two (2) retirement plans (LAGERS L-12 and CERF)
• Deferred Compensation Program with employer matching
• Four (4) Medical Plan Options (Blue Cross and Blue Shield)
• Life Insurance
• Dental Insurance (Delta)
• Required Uniforms and Equipment Provided – Uniform Maintenance Allowance after first 12-months of service.
•Lateral Pay for Experienced Officers with pay and benefit adjustment for up to 10 years service
• Paid Military Leave
• Tuition Reimbursement Program
• VA/OTJ Programs for qualified veterans
ADVANCED OPPORTUNITES
• Crisis Negotiations Team (CNT)
• Special Vehicle Unit (SVU)
Already dispatching elsewhere but looking for some extra pay? We have Part-Time Positions Available at $30.00/ hour (No Benefits) - See our Listing for Part Time Certified Dispatchers

ABOUT PLATTE COUNTY MISSOURI
Platte County is located in beautiful northwestern Missouri and is part of the greater Kansas City metropolitan area. Platte County is approximately 427 square miles in size and has a population of approximately 107,000. Along with the unincorporated areas, Platte County also contains the communities of Parkville, Riverside, Platte City, Weston, as well as parts of the City of Kansas City. Platte County is home to the Kansas City International Airport (KCI) and contains 3 major interstate highways. Platte County is one of Missouri's fastest growing counties for both residential and commercial development while still having top rated school districts.

MINIMUM QUALIFICATIONS
• Must be 18 years of age and a U. S. citizen or lawfully authorized alien worker.
• Must have a high school diploma or GED.
• Must Possess a valid Driver's License.
• Must not have been convicted of any felony offense, domestic violence crimes, or other crimes that would make the applicant unsuitable for employment.
• Must be willing and able to perform all the tasks required of the job for which you are applying.
• Must be willing to have a criminal history and driver's license check performed annually, at a minimum, and more frequently if needed.
• Must successfully complete an extensive background investigation and drug screen test.
• Must successfully complete all pre-employment interviews and tests.
HIRING PROCESS
The Platte County Sheriff's Office applicant screening process consists of the following steps:
• Employment Application
• Personal History Questionnaire
• Written Testing
• Truth-Verification Examination (CVSA)
• Oral Board Interview
• Extensive Background Investigation
• Medical Examination
• Drug Screening.
Psychological Exam.
Please direct questions regarding this position to recruiter@plattesheriff.org
Jobs close at 11:59 PM (Eastern) on the deadline date specified, or when the position capacity has been met, or unless otherwise specified in the announcement. If the deadline date is not specified in the announcement, the agency has sole discretion on setting the deadline and jobs may close without notice. It is the applicant's responsibility to thoroughly read and understand the deadline requirements and capacity limits as outlined by the agency.

Applicants are responsible for checking their email and logging into their PoliceApp, PublicSafetyApp, FireFighterApp or EmployementApp account to monitor for emails, scheduling and process updates.
Login & Apply Now