Walton County Sheriff's Office - Deputy Sheriff - Attending Basic Recruit Training
This job is currently closed. Please check our
Current Jobs
.
Job Overview

| | |
| --- | --- |
| Department | Walton County Sheriff's Office |
| Type | Entry Level |
| Job Title | Deputy Sheriff - Attending Basic Recruit Training |
| Salary | Salary is approximately 10% less than certified law enforcement officer |
| Contact | hr@waltonso.org |
| Location | Defuniak Springs , FL |
---
Job Announcement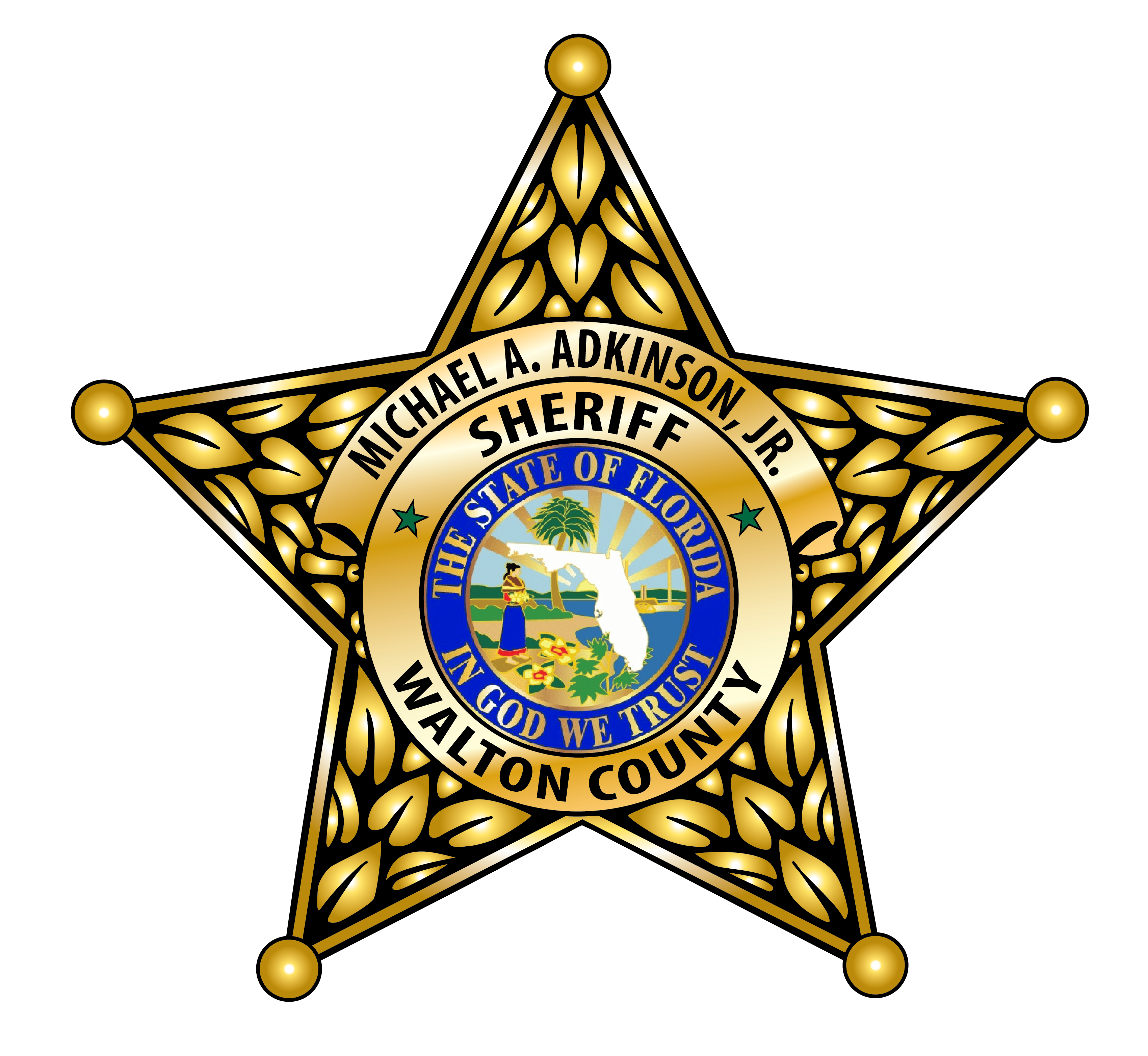 The Walton County Sheriff's Office is always seeking motivated and forward-thinking individuals to join our team. Part of that mission involves finding and developing relationships with candidates who share our common goal to provide excellent service to our community.
For those who are already attending a law enforcement academy, the Walton County Sheriff's Office is ready to help you get started in your law enforcement career. Our agency will help you through the hiring process and ensure you have with a firm foundation to build on with our in-house academy and Field Training Program.
** THIS APPLICATION IS NOT FOR SPONSORSHIP THROUGH OUR AGENCY. This application is for those already enrolled and attending a certified Law Enforcement Academy **
General Statement of Job –
Under general supervision of a Sergeant, or designee, performs general law enforcement work in the preservation and protection of life and property, the prevention of crime, the maintenance of good public order, the enforcement of civil and criminal law, and other related duties as required by direction or assignment. All assignments involve responsibility for recognizing the social importance of the law enforcement function and for conscientious and effective performance of duties without immediate supervision. Incumbent exercises judgment and individual initiative in the performance of routine duties and in emergency situations. Positions require the member to work on rotating shifts, including nights, weekends and holidays. Duties are generally performed on an assigned shift, but the deputy may be called upon to work special assignments, on other shifts. and/or at such times as directed to best fill the efficient and effective operations of the Sheriff's Office. Work is reviewed through personal observation, inspections and by discussion and review of reports for adherence to prescribed methods and procedures.
Minimum Qualifications –
High school graduation or equivalent diploma from an institution accredited by an accrediting body recognized by the U. S. Dept. of Education or licensed as a degree granting institution by the Commission for Independent Education.
Certification of completion of law enforcement training as required by the State of Florida.
Meet requirements and standards of the Florida Criminal Justice Standards and Training
Commission as authorized by F.S.S. 943.13.
The member be at least 21 years of age.
Must possess a valid Florida Driver's License.
Perform Essential Job Functions -
Pursuit, apprehension, and arrest of law violators or suspected law violators.
Patrols assigned areas of the County to preserve public order and tranquility, and to prevent and/or discover the commission of crimes against persons or property; Makes arrests and testifies in the prosecution of law violators; conducts preliminary and/or detailed investigations of the commission of crime or law violations.
Protects the crime scene, gathers and preserves matters evidence, takes and records testimony; directs and coordinates activities on-site unless relieved by a superior officer; assists investigators in specialized investigations;
Transports arrested individuals to jail, and prepares offense and case reports and investigative information for court.
Serves warrants, capias, court orders and other legal processes; locates and arrests persons wanted on warrants or court orders;
Enforces the traffic laws and arrests or issues summons to traffic law violators; reports unsafe road conditions; directs the flow of traffic when required; investigates traffic accidents;
Participates in work involving juveniles, making preliminary and/or detailed investigation and follow-up, referring such cases as needed to Juvenile Court;
Assists in the training of Personnel;
Participates in Sheriff's Office recruitment and community relations activities as directed.
Other functions defined by statute or as lawfully directed.
Required Knowledge, Skills, and Abilities
Knowledge of the application of modern law enforcement principles and practices.
Knowledge of the importance of law enforcement work, the geography of Walton County, its unincorporated areas, and the general roadway system of the County.
Knowledge of General Orders and standard operating procedures.
Knowledge of applicable laws, ordinances, rules and regulations.
Knowledge of first aid practices.
Ability to understand and carry out oral and written instructions.
Ability to react quickly and calmly in emergency situations.
Ability to cope with stressful situations and perform calmly under stressful conditions
Ability to work closely with others as a team.
Ability to prepare and present clear, accurate, concise and objective written and oral reports.
Ability to enforce the law with firmness, tact and impartiality and to deal courteously with the public.
Ability to recognize and understand the emotional and physical reactions of both victims and perpetrators of crimes.
Ability to maintain a level of physical conditioning to be able to physically subdue, restrain, and apprehend law violators.
Ability to meet requirements of periodic in-service training in all high liability areas (firearms, defensive tactics, A.S.P., tactical driving).
Ability to render physical assistance.
Ability to adhere, at all times, to the standards and principles of honesty and integrity, and to keep your private life unsullied as an example to all.
Ability to comply with the Drug Free Workplace Act.
Skill in calmly and systematically eliciting critical information from individuals who may be injured and/or highly emotional.
Physical Requirements –
Requires satisfactory medical standards as stated on FDLE form CJSTC 75A, agency
medical physical clearance form, and the following:
Visual acuity of 20/30 vision standard in each eye; if corrective lenses must be used to satisfy 20/30 vision standard, uncorrected vision should be no worse than 20/100 in each eye.
Hearing acuity, single hearing levels should not exceed 25 decibels at either 500,
1000, or 2000 Hz nor exceed 30 decibels at 3000 Hz frequencies in each ear.
Ability to lift 50 lbs. from floor to waist.
Ability to perceive sounds at normal voice range and sounds transmitted by radio and
sirens.
Ability to operate authorized revolver or semi-automatic handguns designated by the agency from a standing, crouching, kneeling, or prone position with either hand with accuracy; essentials for this requirement shall consist of, but not be limited to, the following: grip, stance, sighting under various lighting conditions, trigger control, body positioning, drawing techniques and loading/unloading.
Ability to drive a motor vehicle in a safe and efficient manner. Essentials for this requirement shall include, but not be limited to the following:
Ability to sit in a standard car seat.
Ability to use right foot for operation of gas pedal.
Ability to use right foot for operation of brake pedal.
Ability to use column gearshift.
Ability to obtain and maintain a valid Florida driver's license (minimum Class E)
Ability to utilize standard vehicle emergency equipment; ability to use mirrors for safe vehicle operation.
Ability to properly identify colors utilized in descriptions.
Ability to perform all functions of the job classification without posing a direct threat to the health and safety of other individuals in the work place.
Ability to complete the validated physical abilities test as scheduled by the Agency.
Ability to pass other standard physical requirements for sworn positions.
Job Benefits:
Special Risk Retirement plan under the Florida State Retirement System.
Health, Dental Vision, Life and Disability Insurance.
Annual Leave and sick leave.
Deferred Compensation Plans are available.
Tuition Reimbursement.
Employee Assistance Program.
24 hour gym access.
Agency Wellness and Fitness Program (employees may earn a salary incentive up to $500.00 each quarter for participating in and passing a series of fitness test
TO APPLY:
To be considered for this position, applicants must submit a Walton County Sheriff's Office Support Staff Application. Applications are available on www.PublicSafetyApp.com/WaltonCountyFL
HIRING PROCESS:
Failure to complete required paperwork correctly will cause a delay in the application process and applications to potentially be placed in an "on-hold" status. Applicants will be required to successfully complete:
Background investigation which includes, but is not limited to: criminal history, driving history, credit check, previous employment verification. The background waiver MUST BE SIGNED AND NOTARIZED.
Polygraph Examination
Panel Interview
Pre-employment Drug Screen (including nicotine panel)
Physical Abilities Testing and a Swimming Assessment is also required for this position.
Applicants who are selected to fill the positions will be required to complete an FDLE physical, drug screen, and psychological evaluation.
Applicants must list a valid telephone number and email address. Applicants are responsible for contacting WCSO-HR to update any information. Failure to respond to future emails requesting additional information, or fail to submit a complete application and required documents as indicated above may result in disqualification.
The Walton County Sheriff's Office is an Equal Opportunity Employer/Drug-Free Workplace. If you need an accommodation because of a disability in order to participate in the application/ selection process, please notify the Hiring Authority or Human Resources in advance.
Veterans are encouraged to apply. Pursuant to applicable state and federal law, preference and priority shall be given to certain service members and veterans (including spouses and family members of such service members and veterans), and certain service members may be eligible for waiver of post secondary educational requirements as provided in Chapter 295, Florida Statutes.
Applicants may contact the Walton County Sheriff's Office Human Resources Division by emailing hr@waltonso.org for assistance.
Want to learn more? Speak to members of the department June 17, 2020 at the 2020 Public Safety Virtual Career Fair! Register here!
Please direct questions regarding this position to hr@waltonso.org
Jobs close at 11:59 PM (Eastern) on the deadline date specified, or when the position capacity has been met, or unless otherwise specified in the announcement. If the deadline date is not specified in the announcement, the agency has sole discretion on setting the deadline and jobs may close without notice. It is the applicant's responsibility to thoroughly read and understand the deadline requirements and capacity limits as outlined by the agency.

Applicants are responsible for checking their email and logging into their PoliceApp, PublicSafetyApp, FireFighterApp or EmployementApp account to monitor for emails, scheduling and process updates.