Wichita Falls - Police Officer Trainee
---
Job Announcement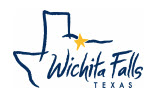 WICHITA FALLS POLICE DEPARTMENT
NOW HIRING
POLICE OFFICER TRAINEE
This serves as notice that a Civil Service Examination for Police Officer Trainee will be given on Saturday, September 07, 2019 to establish eligibility for employment with the City of Wichita Falls Police Department. Those applicants who successfully complete the Civil Service Examination for Police Officer Trainee will immediately participate in the Physical Agility test.
Applicants MUST submit a Personal History Statement on the testing date prior to taking the Civil Service Exam for Police Officer Trainee. Personal History Statements will NOT be accepted after the test has been administered on September 07, 2019. Failure to meet this deadline will result in disqualification for this testing cycle.
TITLE POSITION: Police Officer Trainee
QUALIFICATIONS:
An applicant must be at least twenty-one (21) years of age at the time of administration of the TCOLE Licensing Examination and not more than forty- four (44) years of age at the time of hire. Applicants must meet minimum qualifications and pass the competitive written examination and satisfactorily meet other selection criteria as established by the Civil Service Commission of the City of Wichita Falls. An applicant may not be eligible for a beginning position with a Police Department unless the applicant meets all legal requirements necessary for certification, see Section 1701.001 et seq., Texas Occupations Code relating to licensing of Police Officers, by the Texas Commission on Law Enforcement (TCOLE) as set forth in Section 143.023(e). An applicant must be able to read and write English.
APPLICATIONS:
Applications must be submitted by 11:59 p.m. CST, September 01, 2019. Applications may be submitted via www.PoliceApp.com/WichitaFallsTX
EXAMINATION:
Police Officer Trainee Entrance Examination will be administered on Saturday, September 07, 2019 at 8:00 a.m. at the Barwise Middle School Cafeteria located at 3807 Kemp Blvd, Wichita Falls, TX 76308. The written exam is immediately followed by a Physical Agility test and Ergometrics Assessment.
As set forth in Section 143.025 (b). An eligibility list for a beginning position in the Police Department may be created only as a result of a competitive examination held in the presence of each applicant for the position, except as provided by Subsections (d) and (e). The examination must be based on the person's general knowledge and aptitude and must inquire into the applicant's general education and mental ability. A person may not be appointed to the police department except as a result of examination. All applicants will take the same examination; be examined in the presence of other applicants for that eligibility list. An additional five points shall be added to the examination grade of an applicant who served in the United States armed forces, received an honorable discharge, and made a passing grade on the examination. The examination can only be taken once for a particular eligibility list.
Civil Service
The Eligibility List created from this exam will remain in effect for one year, from September 07, 2019 until September 07, 2020.
The City of Wichita Falls is an Equal Opportunity Employer.

Jobs close at 11:59 PM (Eastern) on the deadline date specified, or when the position capacity has been met, or unless otherwise specified in the announcement. If the deadline date is not specified in the announcement, the agency has sole discretion on setting the deadline and jobs may close without notice. It is the applicant's responsibility to thoroughly read and understand the deadline requirements and capacity limits as outlined by the agency.
Login & Apply Now
×
Get Real-Time Job Alerts!
Join our mailing list to receive up-to-the-minute job alerts, exam notifications and more: