East Brunswick - Animal Control Officer
This job is currently closed. Please check our
Current Jobs
.
Job Overview

| | |
| --- | --- |
| Department | East Brunswick Police Department |
| Type | Other |
| Job Title | Animal Control Officer |
| Salary | Per diem position ($25 per hour) |
| Registration Fee | $25.00 |
| Location | East Brunswick, NJ |
---
Job Announcement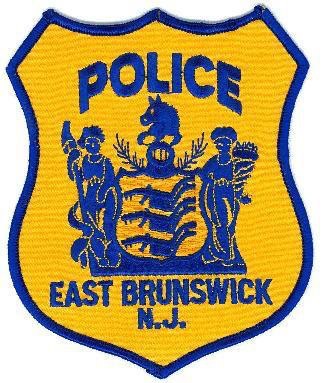 EAST BRUNSWICK POLICE DEPARTMENT
NOW ACCEPTING APPLICATIONS FOR
ANIMAL CONTROL OFFICER
Per diem position ($25 per hour)
REQUIREMENTS:
Must be 18 years old
Must have a valid NJ driver's license
Must possess NJ Animal Control Officer certification
Summary:
The Special Operations Division's Animal Control officer will be responsible to perform various duties associated with the control, licensing, and removal of dogs, cats and other animals within the Township, South River Borough and Spotswood Borough, as well as enforce Township Ordinances and New Jersey State Statutes 4:19-15 and 26:4-78 through 26:4-84 when applicable.
Specific Duties:
The Animal Control Officer's day to day operations will consist of reviewing and prioritizing all phone and secretarial messages pending from the date prior. Additionally, the Animal Control Officer shall respond to all animal related complaints received throughout the day via dispatch, phone call or electronically. The Animal Control Officer shall be proficient in and responsible for the following duties:
Pick up and capture of all stray domestic animals
Transport stray/lost domestic animals to the appropriate shelter
Trap, remove and shelter problem domestic animals within the Township
Remove and dispose of deceased animals from Township roadways
Subdue and capture sick, injured or vicious animals and transport same to the appropriate shelter or veterinary professional
Ensure vicious or attacking animals are quarantined with NJSA 4:19-15 and 26:4-78 through 26:4-84
Fill out all associated reports and forms relating Animal Control calls for service including all State required Animal Bite Reports
Prepare necessary paperwork and arrange for specimens to be turned over to the State Board of Health for rabies testing and examination
Investigate all cases of reported animal abuse and take appropriate action through enforcement or work in conjunction with State agencies
Annually audit, update and enforce animal licensing within the Township and issue Township summonses accordingly
Ensure that all cases are adjudicated in Municipal or Superior Courts through accurate case preparation and testimony
Post photos of lost or recovered animals on social media to expedite their return to their owners
Maintain inter-office files of generated complaints and reports
Maintain business relationships with South River and Spotswood Boroughs whom East Brunswick provides Animal Control services for.
Prepare associated billing statements and reports for South River and Spotswood Boroughs
Maintain business relationships with Woodbridge Animal Shelter
Meet with local schools, businesses and residents to discuss animal control issues or concerns
Coordinate the Township's annual free Rabies Clinic
Additionally, the Special Operations Division's Animal Control Officer shall be familiar with computer related tasks and operations including Microsoft Word, Excel and Outlook with the ability to produce documents and reports which are grammatically correct and free from errors.
Jobs close at 11:59 PM (Eastern) on the deadline date specified, or when the position capacity has been met, or unless otherwise specified in the announcement. If the deadline date is not specified in the announcement, the agency has sole discretion on setting the deadline and jobs may close without notice. It is the applicant's responsibility to thoroughly read and understand the deadline requirements and capacity limits as outlined by the agency.
×
Get Real-Time Job Alerts!
Join our mailing list to receive up-to-the-minute job alerts, exam notifications and more: