Suffield Police Department
---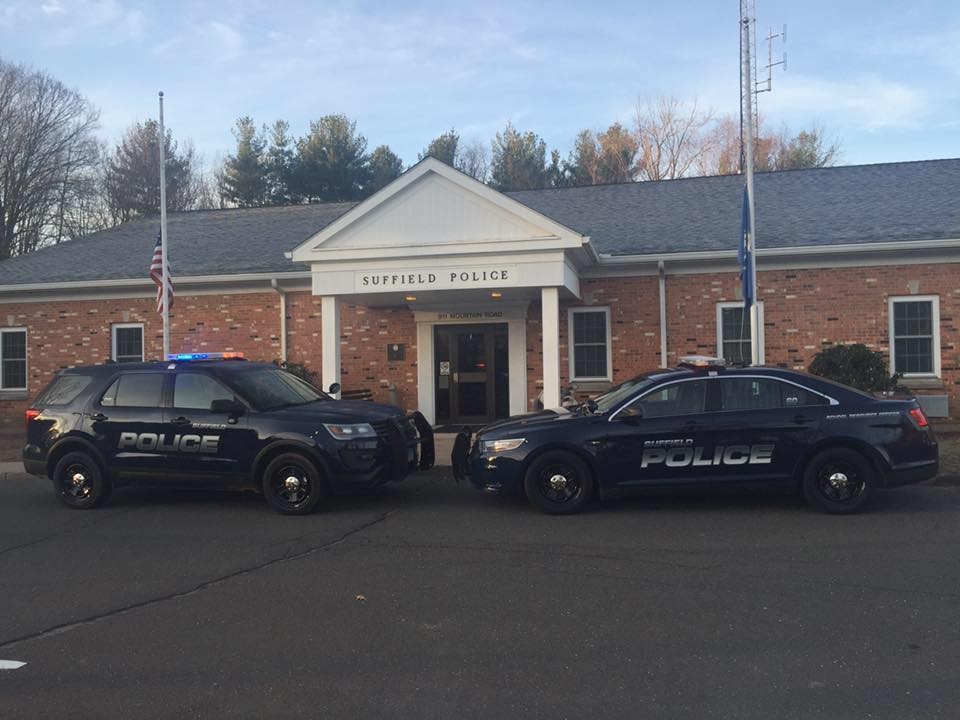 Located on the Connecticut River between Hartford, Connecticut, and Springfield, Massachusetts, Suffield has approximately 16,000 residents in 43 square miles. The Police Department is authorized to have 20 sworn members, 6 civilian dispatchers (4 full time and 2 part time), 1 animal control officer, 1 clerk, and 1 administrative assistant.
The Suffield Police Department is a progressive police agency that has embraced the community policing philosophy to improve our level of service. We believe this can be accomplished by working with the public to prevent crime, solve problems, make arrests, and improve the quality of life in our community. Becoming one with our neighborhood(s) improves police service while enhancing crime prevention efforts to ensure a safe community for all.
It is the mission of the Suffield Police Department to safeguard life and property in partnership with the community. We strive to do so with honor and integrity, while conducting ourselves with the highest ethical standards.