Tiverton - Firefighter/EMT
---
Job Announcement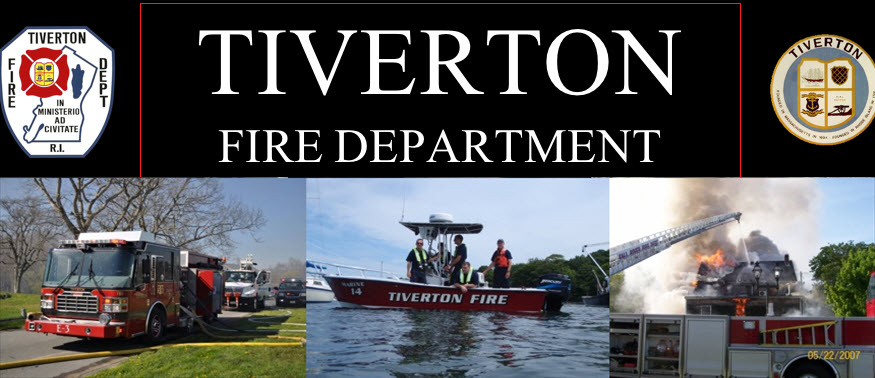 TIVERTON FIRE DEPARTMENT
IS NOW ACCEPTING APPLICATIONS FOR
Firefighter/EMT
MINIMUM QUALIFICATIONS
GENERAL DUTIES
DEFINITION:
To protect life and property by combating, extinguishing, and preventing fires and providing emergency medical assistance at an advanced level.
DISTINGUISHING CHARACTERISTICS:
Firefighter is a journey-level classification. Incumbents are expected to perform the full range of duties of a Firefighter.
SUPERVISION RECEIVED AND EXERCISED:
General supervision is provided by superior officers.
EXAMPLES OF DUTIES:
Depending upon assignment, duties may include, but are not limited to, the following:
Respond to fire with a fire company, enter burning buildings with hose lines, operate nozzles, and extinguish the fire as directed.
Operate hand fire extinguishers, fog nozzles, and similar equipment in extinguishing fires; raise, lower, and climb ladders; and ventilate burning buildings to carry off smoke and gases.
Rescue persons from danger and administer medical aid as necessary.
Perform salvage operations such as throwing covers, evacuating water, removing debris, and performing general cleanup at the fire scene.
Perform routine housekeeping duties at a fire station, such as mowing grass, making beds, cleaning walls, washing windows, and sweeping floors.
Perform limited repair and maintenance work on fire equipment and apparatus.
Attend in-service training sessions to learn firefighting strategies and tactics, equipment operation, medical aid, and street and hydrant locations.
Perform business inspections.
Make presentations on fire safety and burn prevention to schools, service clubs, or other public gatherings.
Promote fire safety and burn prevention among public contacts.
Perform related duties as assigned.
SALARY & BENEFITS
Competitive salary wages as outlined in the union contract.
EMS incentive:
EMT- Cardiac $62.50 Per week
Paramedic Certification $72.50 Per week
Clothing Allowance: $1300.00 per year
Vacation Leave
Six Months service to less than one year of service 60 working hours of leave
One year to less than five years of service 108 working hours of leave
Five years to less than fifteen years' service 180 working hours of leave
Fifteen years to less than twenty years' of service 204 working hours of leave
Twenty years or more of service 252 working hours of leave
Personal Leave
Each member shall also receive 24 hours of Personal Leave each year
Sick Leave
20 working hours of sick leave per month
Paid Holidays:
New Year's Day Thanksgiving Day Easter Sunday
Labor Day Armistice Day President's Day
Independence Day Victory Day Memorial Day
Christmas Day Columbus Day Martin Luther King Day
All Employees who are on duty during the shift commencing on Easter Day, Thanksgiving Day, Christmas Day and New Year's Day shall receive an additional holiday pay.
Health Coverage
Blue Cross Blue Shield Blue Solutions Health Savings Account with Vision Rider
Single Plan $2000.00 Co-share
Family Plan $4000.00 Co-share
Delta Dental Coverage
Retirement Package
The State of Rhode Island Optional Plan for Police and Firemen (G. L. 45-21. 2-1et seq.) and 45-21.1-22 section, as amended. With 25 Twenty Five years of service.
ABOUT TIVERTON FIRE DEPARTMENT (and/or) TOWN OF TIVERTON
Tiverton is a Town located in the South East corner of Rhode Island, abutting the Fifth largest city in Massachusetts, Fall River.
The Population of Tiverton is approximately 17,000.
The Tiverton Fire Department currently has two (2) active open positions we are looking to fill.
The Tiverton Fire Department provides both Fire and Emergency Services with a total call volume of 3,600 calls.
We provide Mutual Aid to Fall River Mass, Little Compton RI, Westport Mass, Portsmouth RI and all surrounding communities.
The Town of Tiverton is bordered on the west by the Sakonnet River and is connected to Aquidneck Island by the Sakonnet River Bridge.
The department operates out of three fire stations, operating the following equipment;

2 Engines
1 Ladder
2 Advance Life Support Ambulances
1 Tanker carrying 2500 gallons of water.
1 Squad unit
19' Center Console Boat
14' Boston Whaler
TESTING REQUIREMENTS
Written Examination
Interviews with the Tiverton Personnel Board
Interviews with Department Officers
Must pass a medical evaluation
Must pass a Psychological Evaluation
Extensive Background check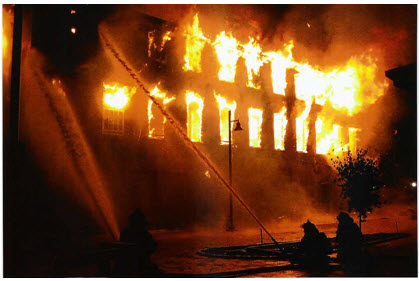 Please direct questions regarding this position to joferreira@tivertonfire.com
Jobs close at 11:59 PM (Eastern) on the deadline date specified, or when the position capacity has been met, or unless otherwise specified in the announcement. If the deadline date is not specified in the announcement, the agency has sole discretion on setting the deadline and jobs may close without notice. It is the applicant's responsibility to thoroughly read and understand the deadline requirements and capacity limits as outlined by the agency.

Applicants are responsible for checking their email and logging into their PoliceApp, PublicSafetyApp, FireFighterApp or EmployementApp account to monitor for emails, scheduling and process updates.
Login & Apply Now