Ledyard - Emergency Communications Specialist (Dispatcher)
---
Job Prerequisites
---
Job Announcement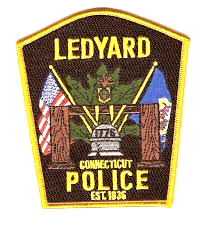 TOWN OF LEDYARD
EMERGENCY COMMUNICATIONS SPECIALIST
NATURE OF WORK:
Functions as a dispatcher in the Ledyard Emergency Communications Center (LECC) which is the Primary Service Answering Point (PSAP) for the Towns of Ledyard, Preston, and any other contract towns which dispatch the towns' emergency services personnel. Performs other duties, as required by the Chief of Police or his/her designee.
SUPERVISION RECEIVED:
Receives written and oral instructions from the Chief of Police or his/her designee. Plans, organizes and performs daily work according to established policies and procedures. Establishes priorities within work assignments.
ESSENTIAL JOB FUNCTIONS:
Answers all telephone calls received on the Towns' emergency lines. Obtains information for Police, and all Ledyard Emergency Services using established procedures. Monitors fire alarm reporting system and the Towns' emergency and local government radio and voice communications systems.
Activates emergency services personnel via the Towns' Paging and radio systems. Communicates with emergency services personnel. Maintains activity logs and event times that support emergency operations. Notifies other emergency agencies and personnel for assistance as directed, or per protocol.
Maintains duty rosters for Towns' emergency services personnel. Accepts telephone and/or radio messages as to availability of emergency services personnel.
**** The duties listed above are intended only as illustrative of the various types of work that may be performed. The omissions of specific statements of duties does not exclude them from the position if the work is similar, related or a logical assignment to the position.****
QUALIFICATIONS PROFILE:
A High School diploma (or equivalent) is the minimum educational requirement. Current certification in Cardio Pulmonary Resuscitation (CPR) at the Infant, child, and adult level by either the American Red Cross or the American Heart Association. It is preferred that the applicant have a minimum of one year experience as a public safety dispatcher and/or a minimum of two years experience as an active member of a fire company or ambulance service. However, any combination of experience and training which provides the necessary qualifications may be acceptable.
The applicant must possess the ability to attend and complete all training deemed mandatory by the Hiring Authority and/or Chief Emergency Communications Specialist, including but not limited to:
Emergency Medical Dispatch training (EMD)
State of Connecticut Dispatcher training course as specified by Connecticut State Law.
Connecticut Online Law Enforcement Communication Teleprocessing (COLLECT) training.
National Crime Information Center (NCIC) training.
The applicant must have the ability to acquire a working knowledge of radios, computers and all other communications related equipment within his/her probationary period. Ability to apply common sense understanding to carryout instructions furnished in written, oral and schedule form. Ability to communicate clearly and effectively under emergency conditions. Ability to acquire working knowledge of fire, medical and police procedures. Ability to acquire use of emergency medical terms and prioritize emergency calls within general department guidelines. Ability to type accurately.
ADDITIONAL REQUIREMENTS:
Pure tone threshold between 0 – 25 decibels, frequency from 500 – 3,000 cycles (ref ANSIS3.6, 1969)
Vision correctable to 20/20
Distinct pronunciation
The applicant shall be in good health and free from disabling physical and mental defects that would affect his/her ability to efficiently handle the duties assigned.
Further, the applicant shall be temperamentally suited to the position, including being able to remain calm and take decisive action during emergencies, to remain alert during periods of inactivity and when carrying out normal repetitive operations, and to work harmoniously with other persons.
SPECIAL REQUIREMENTS:
The applicant must pass a comprehensive background investigation by the Police Department. In accordance with the Town of Ledyard Employee Handbook, the applicant may also be required to pass a medical examination that will certify as to one's good health and suitability for the positions, as described under qualifications.
Part-time Emergency Communications Specialists (dispatchers) must be available to work weekend shifts and holidays as required by the Hiring Authority and/or the Chief Emergency Communications Specialist.
PHYSICAL DEMANDS:
The physical demands described here are representative of those that must be met by an employee to successfully perform the essential functions of this job. Reasonable accommodation may be made to enable individuals with disabilities to perform the essential functions.
While performing the duties of this job, the employee is frequently required to hear, speak, stand, sit, walk, bend, twist, stoop, kneel, crouch or crawl; climb stairs to various levels; use hands to finger, feel or operate objects, tools or controls; use wrists for repetitive motion; reach with hands and arms; drive, tolerate exposure to environmental allergens.
The employee must occasionally lift and/or move up to 25 pounds. Specific abilities required by the job include normal audio ability, close vision, distant vision, color vision peripheral vision, depth perception, and the ability to adjust focus. Hand-eye coordination is necessary to operate computers and various pieces of equipment.
Employee must be free from mental and physical disorders which would interfere with performance of duties as described and have the ability to maintain composure with the public and co-workers in every day stressful and emergency situations. Employee may occasionally be required to function in situations where he/she is subjected to aggressive verbal behavior.
***** This job description does not constitute an employment agreement or contract between the employer and the employee and is subject to change by the employer as the needs of the employer and requirements of the job change.*****
HIRING PROCESS:
The first step in the hiring process is the written exam hosted by the Connecticut Police Chiefs Assocation. The application for the written exam can be located at www.policeapp.com. There are several exams held throughout the year. Once the written exam is completed, the applicant must select the Ledyard Police Department to receive the results via www.policeapp.com . After the written exam is completed and a passing score (70+) is achieved by the applicant the following steps remain:
Oral Panel Interview
Personal History Questionnaire
Background Investigation
Physical Exam and Drug Testing
**Town of Ledyard is an Equal Opportunity Employer and we welcome applications from all walks of life in accordance with CGS 7-294a. **
Please direct questions regarding this position to Sgt.Beeler@ledyardct.org
Jobs close at 11:59 PM (Eastern) on the deadline date specified, or when the position capacity has been met, or unless otherwise specified in the announcement. If the deadline date is not specified in the announcement, the agency has sole discretion on setting the deadline and jobs may close without notice. It is the applicant's responsibility to thoroughly read and understand the deadline requirements and capacity limits as outlined by the agency.

Applicants are responsible for checking their email and logging into their PoliceApp, PublicSafetyApp, FireFighterApp or EmployementApp account to monitor for emails, scheduling and process updates.
Login & Apply Now