Cumberland ME - Patrol Officer
---
Job Announcement

PATROL OFFICER – TOWN OF CUMBERLAND
True Lateral Entry: Credit for every month of your full-time experience
Moving Reimbursement: Up to $2,000 for documented moving expenses for academy certified hires (if relocating from further than 30 miles)
Experienced Employees Start With a Bank of Leave Time:
1. 3-5 years = 20 hours of vacation and 20 hours of sick time*
2. 6-9 years = 40 hours of vacation and 40 hours of sick time*
3. 10+ years = 60 hours of vacation and 60 hours of sick time*
*Unless extenuating circumstances, vacation bank may not be used in increments of more than two consecutive days in the first 6 months of employment.
The Town of Cumberland is accepting applications for two full-time patrol officers. We seek candidates who possess impeccable credentials, are of the highest moral character, and have the personal and philosophical desire and drive to serve our community. We believe that our most important organizational asset is our personnel, and we have high expectations of our patrol officers and police department.
Cumberland is a suburban/rural community of 26 square miles which stretches west from Casco Bay toward the Lakes region. Over 8,100 people call Cumberland home, along with the Cumberland County Fair and the MSAD 51 school system. The Cumberland Police Department is engaged in our community and strives to serve the common good. Advanced officer training and education in public safety is encouraged and offered to meet the community's needs. The Department utilizes modern tools, equipment, and vehicles to fulfill its mission. The Town supplies all required patrol uniforms, equipment, and protective gear.
The Town of Cumberland offers competitive wages and an excellent benefit package, along with a true lateral entry option commensurate with experience. Officers work a 10-hour day, 4 on/3 off workweek. Shifts are bid by quarterly rotation. The entry pay range for this position is $50,752 to $63,690.
Benefits include:
Retirement plan options, including MePERS 25 year, 2/3 salary, no age limit plan
Options for health, vision, dental, and short-term disability insurance
Paid vacation time, sick time, holidays, and personal days
Reimbursement for higher education, gym membership, and firearms range membership
Stipends are offered for higher education degrees, specialty training, physical fitness, emergency medical licensure, and more!
Opportunities for advancement and specialized trainings include supervisory roles, detective, tactical team member, various instructor positions, harbormaster, school resource officer, and more!
Interested candidates must be at least 21 years of age, possess a high school diploma or G.E.D, hold a valid Class C (or above) Maine driver's license, and must have an Associate's Degree (or 60 college credits) or equivalent work/military history. For applicants who have not completed the MCJA Basic Law Enforcement Training Program (or an equivalent out-of-state academy), a minimum score of 50 is required on the MCJA ALERT, completion of the MCJA Physical Agility Test (PAT) at the 40th percentile or above, and completion of Phase 1 and Phase 2 of the MCJA Law-Enforcement Preservice Training Program are required to be considered for employment. Please contact the Maine Criminal Justice Academy (http://www.maine.gov/dps/mcja/) for details on the ALERT test, the PAT, and the LEPS training program.
Preference may be given to candidates who are certified law enforcement officers. Candidates who have made the final selection will be required to successfully complete an oral board assessment, physical agility test, polygraph examination, psychological assessment and a thorough criminal and motor vehicle background investigation. Annual fitness-for-duty evaluations and participation in the Town's wellness program are mandatory for all officers.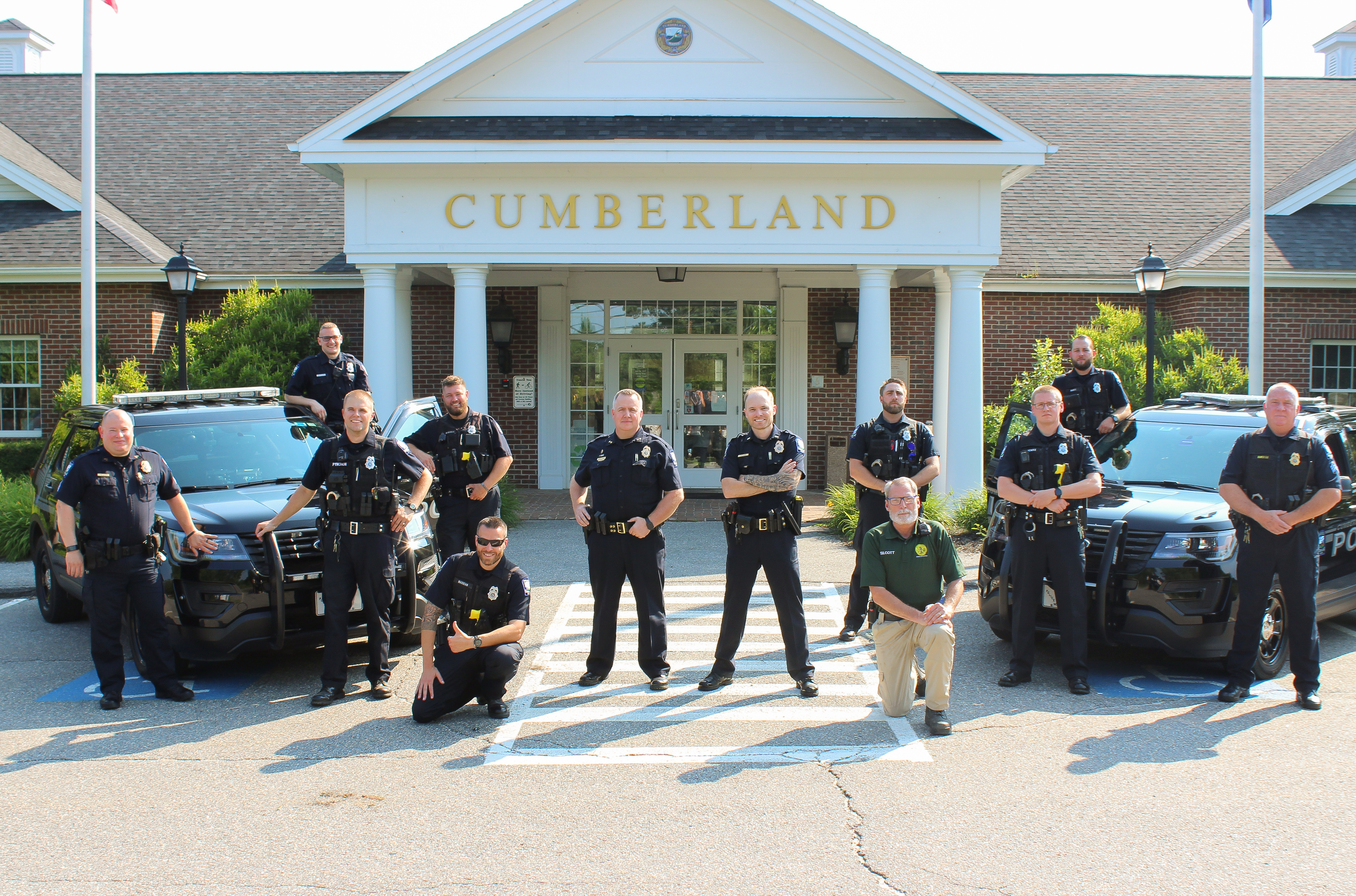 The Town of Cumberland is an EEO Employer
Dedication – Respect – Integrity – Vigilance – Excellence – Nobility
Please direct questions regarding this position to bmoore@cumberlandmaine.com
Jobs close at 11:59 PM (Eastern) on the deadline date specified, or when the position capacity has been met, or unless otherwise specified in the announcement. If the deadline date is not specified in the announcement, the agency has sole discretion on setting the deadline and jobs may close without notice. It is the applicant's responsibility to thoroughly read and understand the deadline requirements and capacity limits as outlined by the agency.

Applicants are responsible for checking their email and logging into their PoliceApp, PublicSafetyApp, FireFighterApp or EmployementApp account to monitor for emails, scheduling and process updates.
Login & Apply Now