Rocky Hill - Entry Level Police Officer
This job is currently closed. Please check our
Current Jobs
.
---
Job Prerequisites
---
Job Announcement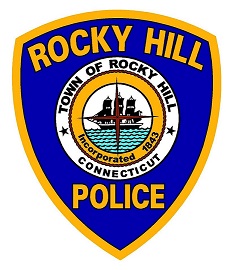 APPLICATION DEADLINE: June 26th, 2020
Police Officer Standards Training Council (POSTC) regulation 7-294e-16(h) prohibits the hiring of a person as a police officer who has been previously convicted of serious crimes.
The Police Officer Standards and Training Council requires, as a condition of appointment to a position of probationary candidates in a law enforcement unit in the State of Connecticut, on or after January 1, 1995, that the candidate has no criminal record revealing any conviction, under federal or state law, of any felony, or whose criminal record has any conviction of any Class A or Class B misdemeanor, or of any crime in any other jurisdiction that would, if committed in this state, constitute a Class A or Class B misdemeanor, or who has committed any act which would constitute perjury or false statement.
ABOUT US
The Rocky Hill Police Department has much to offer those interested in a law enforcement career. The department maintains a K-9 team, motorcycle unit, regional tactical unit, accident reconstruction unit, regional narcotics unit, bike patrol unit, and much more. The Town of Rocky Hill is consistently ranked one of Connecticut's most desirable residential and business communities. Competitive compensation and benefits packages, professional development and training, and a commitment to serving the public make the Town of Rocky Hill an ideal employer for those seeking career growth and opportunities.
For more information about the Rocky Hill Police Department please visit our Facebook Page: https://www.facebook.com/Police-Department-of-Rocky-Hill-1800623716833257/ or our website: http://www.rockyhillct.gov/police/index.php.
Inquiries can be directed to Lt. Brian Klett via email, bklett@rockyhillct.gov.
POSITION: ENTRY LEVEL POLICE OFFICER
Under supervision, performs law enforcement duties involving the protection of life and property; the prevention of crime and the apprehension of crime suspects; and performs public service duties involving non-criminal calls for service, the preservation of peace and working with the community. Works 40 hours per week on a shift rotation schedule including weekends and holidays. Performs related work as required.
The Rocky Hill Police Department is an EEO/AA employer that seeks a diverse group of men and women willing to embrace our mission and complies with the ADA.
ESSENTIAL FUNCTIONS OF THE POSITION
Patrols of an assigned area to prevent and detect violations of laws and ordinances.
Maintains order and protects life and property.
Makes arrests for violations of law.
Facilitates arrests and uses force or defends against the use of force as is required.
Testifies in court in regard to matters of which he has knowledge.
Investigates accidents and offenses against law and order.
When assigned to the Detective Division, conducts investigations of complaints that cannot be completed at the time by the investigating officer.
Makes reports and keeps accurate records.
Directs traffic and operates traffic signals.
Observes and recognizes people, vehicles, and places being able to accurately describe them.
Hears and understands ordinary conversation with each ear.
Does related work as required.
Works under the immediate supervision of a Police Sergeant or other superior officer who reviews performance frequently for completeness and conformance with orders and regulations.
EMPLOYMENT BENEFITS
Based on the IBPO Union Contract:
Starting Salary (7/1/2019) $75,593.63
Maximum Step Reached after 48 Months of Service (7/1/2019): $92,372.06
Health Insurance
Paid Vacations and Holidays
Defined Contribution Plan – 457K, Town match of up to 7% of base salary.
Sick Leave
Please see IBPO Union Contract for more specific information regarding employee benefits.
MINIMUM REQUIREMENTS
AGE: Must be 21 years of age at the time of application. CITIZENSHIP: MUST BE A CITIZEN OF THE U.S. AT THE TIME OF APPLICATION. EDUCATION: High School Diploma or GED. A COPY OF YOUR HIGH SCHOOL DIPLOMA, GED CERTIFICATE OR TRANSCRIPT MUST BE SUBMITTED WITH THE APPLICATION. DRIVER'S LICENSE: A valid driver's license is required. A COPY OF THE LICENSE MUST BE SUBMITTED WITH THE APPLICATION. AGILITY TESTING: MUST SUBMIT A VALID C.H.I.P CARD AT THE TIME OF APPLICATION. FOR MORE INFORMATION AND REGISTRATION FOR C.H.I.P. CARDS, CANDIDATES MUST GO TO THE FOLLOWING WEBSITE: WWW.CHIP-INC.COM OR CALL (203) 235-5865.
Physical: Must have considerable agility and endurance. Candidates must pass the physical agility examination at the Coopers 40th percentile administered by the agency as part of the conditional offer of employment. The physical examination will include a screening for use of illegal drugs and controlled substances.
OTHER REQUIREMENTS
Applicants must be of good character.
Applicants who have a felony conviction or who have been dishonorably discharged from any police or fire department or from the Armed Forces of the United States are ineligible.
A thorough investigation of character and of all statements in the application will be made before any applicant is considered for appointment.
Applicants must have the ability to follow oral and written instructions, the ability to read and write in English without difficulty, the ability to make clear and concise written reports and the ability to deal tactfully and courteously with the general public and others.
Permanent residence subsequent to appointment must be established within a period of time specified by the Chief of Police and Town Manager and must be located within reasonable distance of the Town of Rocky Hill.
Must have considerable agility and be free from disease or abnormality that impairs one's ability to perform the essential functions of this position.
Must have normal color vision and vision shall be correctable to 20/20 in each eye.
Must have no significant defects of the ear.
Must be a non-smoker.
Upon a conditional offer of employment, physical, psychological, and polygraph examinations will be required.
Must have a valid driver's license.
APPLICATION PREREQUISITES
CHIP TEST:
Applicants must have a valid Complete Health & Injury Prevention, Inc. (CHIP) card prior to submission of application. CHIP Schedule is available by clicking here. Click here for CHIP Registration Forms.
CPCA WRITTEN TEST:
Applicants must have passed the Connecticut Police Chief Association (CPCA) Written test with an 70% or greater in order to submit their application by the application deadline. Check the CPCA page for test locations, times and registration information.
THE HIRING PROCESS
A Police Officer of the Town of Rocky Hill represents the Town and performs duties affecting safety and security of the community. The process of selecting people for employment as Police Officers is extremely important and includes several parts.
1. CPCA Written Examination
2. CHIP Physical Agility Test

Applicants must obtain a COMPLETE HEALTH & INJURY PREVENTION INC. (CHIP) card showing successful completion of the Connecticut POST physical ability assessment at the 40th percentile. Information on obtaining a CHIP card may be obtained from Complete Health and Injury Prevention, LLC. at CHIP Forms or by telephone at 203-235-5865.

3. Application Review (Selection for advancement to the Application Review Assessment may be limited as needs of the Rocky Hill Police Department dictate. Score assessed as per Town of Rocky Hill Human Resources application assessment).
4. Selected applicants will be ranked by their CPCA exam score and Application Review Score. As the needs of the Rocky Hill Police Department dictate, selection for advancement may be limited to step 5. (Applicant Questionnaire).
5. Applicant Questionnaire (pass/fail) As the needs of the Rocky Hill Police Department dictate, selection for advancement may be limited to step 6. (Oral Interview).
6.Oral Interview (Passing score of 80% in this phase is required for advancement)

Selected applicants invited to take the Oral Interview are required to obtain a minimum score of 80% to be considered for advancement within the hiring process. As the needs of the Rocky Hill Police Department dictate, admission to the oral interview may be limited. The oral board score will determine rank and sort order for invitation to the Police Chief's Interview.
7. Police Chief's Interview
8. Conditional Offer of Employment
9. Background Investigation
10. Post-Offer Physical Examination
11. Post-Offer Polygraph Examination
12. Post-Offer Psychological Examination
13. Post-Offer Medical Examination including drug screening
ADDITIONAL INFORMATION: The testing and selection process may take between 4 and 6 months. Eligible candidates may remain on the active eligibility list throughout the active hiring process. Applicants may reapply for future applications.
EMPLOYMENT APPLICATIONS
Employment applications may be filed on-line at www.PoliceApp.com
Employment applications must be complete and must show that all eligibility requirements have been met the date the application is submitted. It is highly recommended that applicants include an updated resume if available.
Incomplete applications will not be considered.
Please direct questions regarding this position to bklett@rockyhillct.gov
Jobs close at 11:59 PM (Eastern) on the deadline date specified, or when the position capacity has been met, or unless otherwise specified in the announcement. If the deadline date is not specified in the announcement, the agency has sole discretion on setting the deadline and jobs may close without notice. It is the applicant's responsibility to thoroughly read and understand the deadline requirements and capacity limits as outlined by the agency.
×
Get Real-Time Job Alerts!
Join our mailing list to receive up-to-the-minute job alerts, exam notifications and more: