Euless Police Department

---
Current Openings
| Open Jobs | Salary | Deadline |
| --- | --- | --- |
| Euless - Police Officer | $73,337 - $97,540 (5-year Step Plan) | January 01, 2024 |
| Euless - Public Service Officer (Jailer) - Full-Time | 5-year STEP Plan starting at $50,979 (year 1) - $65,049 (year 5) | January 31, 2024 |
| Euless - Dispatcher - Full-Time | 5-year STEP Plan starting at $58,287 (year 1) - $74,385 (year 5) | December 31, 2023 |
| Euless - Public Service Officer (Jailer) - Part-Time | $16.61/hour | September 30, 2024 |
| Euless - Dispatcher - Part-Time | $19.44/hour | September 14, 2025 |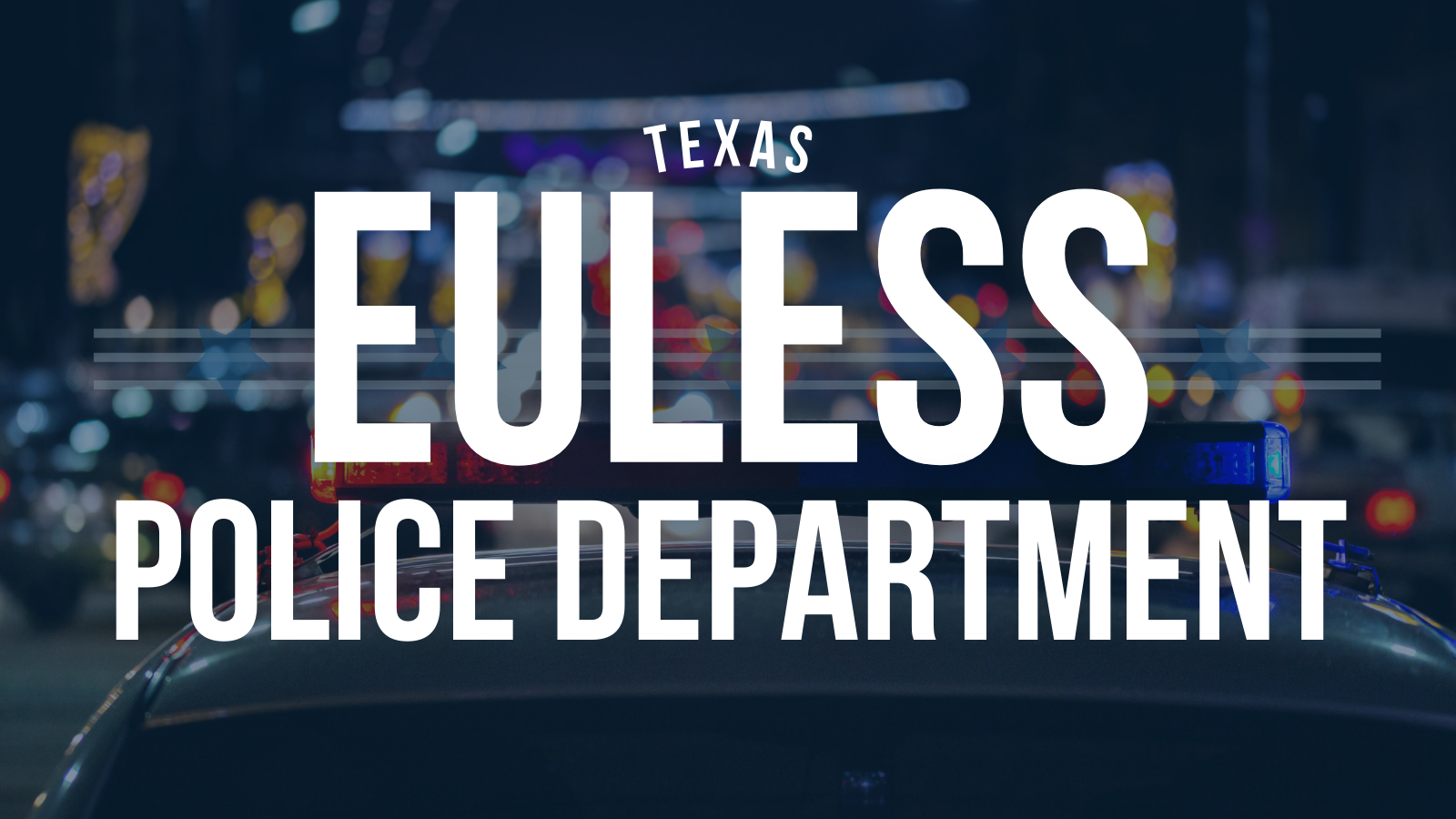 A career in the Euless Police Department can be both exciting and rewarding. We are looking for individuals that are ready for the challenge and are committed to serve with honor. The Euless Police Department is always accepting applications from those interested in becoming a part of the EPD team, both sworn and civilian positions. We are dedicated to hiring individuals with diverse backgrounds and life experiences to keep Euless a great place to live, work and play.
An emphasis is placed on training both in the classroom and in the field. We want to make sure our officers are highly trained and skilled, will be able to make safe decisions and are well-versed in areas of the law that we are sworn to uphold.
The Euless Police Department is a progressive municipality that provides an outstanding benefits package with a competitive salary, paid holidays, health insurance options and a first-rate retirement system. Starting salary for a Euless Police Officer is $73,337 annually. This does not account for promotions, overtime, education incentive pay or other ancillary increases. After three years, qualified officers are eligible to test for Senior Police Officer. In addition, career advancement opportunities exist in numerous units within the Police Department.
Units include:
Traffic Division
Neighborhood Police Officer (NPO)
Criminal Investigations
Power Shift
Narcotic Task Force
Auto Theft Task Force
Crime Scene Technician
School Resource Officer (SRO)
Special Weapons and Tactics (SWAT)
Honor Guard
Warrant Officer
Internal Affairs
Minimum Requirements
Anyone interested is working for the Euless Police Department must meet all minimum requirements and pass the testing process.
Employees of the City of Euless enjoy benefits that are an important part of their overall compensation. We are pleased to offer a broad range of valuable benefits to protect your health, your family and your way of life.
---
Core Benefits
To view a summary of our core benefits please check out our on-line Benefits Guide. Our core benefits include, but are not limited to:
Medical
Medical Navigation & Advocacy
Wellness
Dental
Vision
Flexible Spending
Life and AD&D
Death Benefit
Voluntary Life with AD&D
Disability
Accident
Critical Illness with Cancer
Legal
Telemedicine
Employee Assistance Program
Pension (TMRS)
457(b)
Tuition Reimbursement
Longevity Pay
Worker's Compensation
---
Paid Time Off
Vacation
Full-Time employees receive paid vacation days after 1 year of service.
Year 1 through 5: Employees accrue 80 hours of paid vacation each year (Police & non-shift Fire accrue 120 hours)
Year 6 through 15: Employees accrue 120 hours of paid vacation each year
Year 16+: Employees accrue 160 hours of paid vacation each year
Due to shift differentials, the following accrual rates apply for firefighters:
Year 1 through 15: Firefighters accrue 180 hours of paid vacation each year
Year 16+: Firefighters accrue 240 hours of paid vacation each year
Holidays
Full-Time employees receive ten paid holidays per calendar year, including a floating holiday.
New Year's Day
Spring Holiday (Friday designated by the City Manager. Firefighters may observe September 11th as the Spring Holiday.)
Memorial Day
Independence Day
Labor Day
Thanksgiving and the following Friday
Christmas Eve (Subject to City Manager approval)
Christmas Day
One Floating Holiday
Sick Leave
Full-Time employees with 1 through 20 years receive 120 hours of paid sick leave each year. Employees with 20+ years receive 160 hours of paid sick leave each year.
Due to shift differentials, firefighters with 1 through 20 years receive 180 hours of paid sick leave each year. Firefighters with 20+ years receive 240 hours of paid sick leave each year. Sick leave may be banked to a maximum of 130 days.
Employees may use three days per calendar year for immediate family members.
Bereavement Leave
All eligible employees may be granted paid bereavement leave up to 24 hours (36 hours for shift Fire personnel) per calendar year following the loss of an immediate or extended family member.
Family and Medical Leave Act (FMLA)
The Family and Medical Leave Act (FMLA) allows employees to take up to 12 weeks of unpaid leave, or 26 weeks in certain circumstances, in a 12-month rolling period, from their job for certain medical and family situations, while protecting their job and health benefits. This unpaid leave can be taken in consecutive days or intermittently.
---
Other Perks
Service Awards
Employees receive service pins for every five years of service.
Uniforms/Cleaning
A cleaning service is provided for Parks, Public Works and Facility Maintenance employees.
A cleaning allowance is provided for Police and Fire employees (shirts only).
Euless Family Life Center
Full-time employees and retirees receive a free membership to the Euless Family Life Center for themselves and their immediate family living in the same household. Part-time employees receive a free membership for themselves.
Texas Star Golf Course
Employees receive a 15% discount on green fees and carts at the Texas Star Golf Course.
Texas Star Conference Centre
Employees receive a 25% discount on room rental Sunday through Friday at the Texas Star Conference Centre.
Animal Shelter
The Euless Animal Shelter will waive all adoption fees for employees adopting a pet.
Parks and Community Services Rental Facilities
Employees receive a 50% discount on certain City of Euless rental facilities.