Howard County Police Department

---
Current Openings
Howard County Police Department
Integrity, Pride and Community.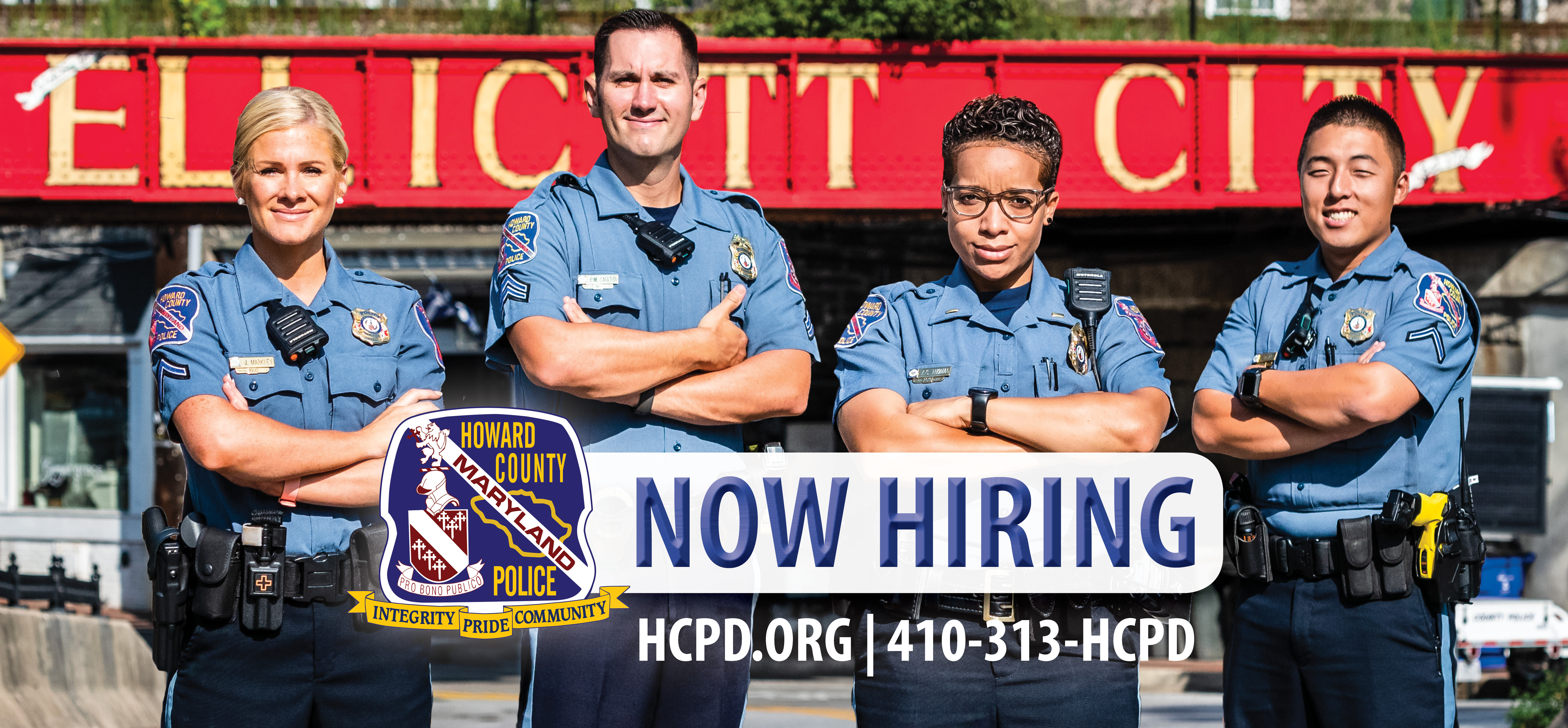 The Howard County Police Department is a nationally accredited agency of more than 700 men and women dedicated to creating a better quality of life for the citizens of Howard County. Our officers demonstrate the highest standards and are guided by the agency's values: Integrity, Pride and Community.
The department's size is just right for those who want a law enforcement career with many different opportunities. The department is small enough that officers have the chance to work in numerous specialty units, but large enough to have all the best equipment, services and technology.
The department is currently looking for ambitious men and women seeking careers in law enforcement who are able to meet our high standards.
If you are interested in joining one of the most progressive police departments in the country, you must successfully complete a written exam, physical agility test, personal history questionnaire, oral interview, polygraph examination, background investigation, medical examination and psychological screening.